250 genomes, 125 diverse human populations
250 genomes, 125 diverse human populations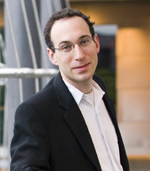 David Reich, AB '96, PhD, professor of genetics at Harvard Medical School, has become one of the world's experts on using genetic data to study the past. His research into human origins has helped to deepen society's understanding of populations and the genetic roots of disease.
Now a gift of more than $600,000 from the Simons Foundation is accelerating this work. As principal investigator of the Simons Genome Diversity Project—along with co-principal investigators Nick Patterson, PhD, a senior computational biologist at the Broad Institute of MIT and Harvard, and Svante Pääbo, PhD, director of genetics at the Max Planck Institute for Evolutionary Anthropology—Reich is sampling two individuals from 125 populations across the globe to elucidate the history and natural selection of human populations and to identify important parameters in the search for disease-causing genes.
What sets this apart from other genome projects is its focus on extremely diverse populations—from Native Americans and African tribes to indigenous people of New Guinea and the Andaman Islands—that harbor within them great additional diversity and history beyond those deemed medically or economically important.
"Dr. Reich's project will advance our understanding of human genetic diversity and human variation. The data set will be analyzed by the three collaborating labs, but it will also be available to all scientists from around the world, which will greatly amplify its value," says Marian Carlson, AB '73, PhD, director of life sciences at the New York City-based Simons Foundation, which was established in 1994 to advance the frontiers of research in mathematics and the basic sciences. "This data set on human genetic diversity will allow us to address fundamental and really interesting questions on the nature of humans and their history."
When all data sequencing and analysis is complete, it will be released as part of the Amazon Public Data Project and will be available for download via cloud computing by anyone who is interested. According to Reich, it would not have been possible to collect a data set of this size without support from the Simons Foundation.
"The availability of this generous funding means that we have been able to quickly collect a deep genome sequencing data set of diverse populations that is an order of magnitude bigger than any data set of this type published to date," says Reich.

I Am
Harvard Medicine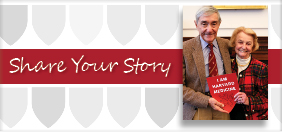 Whatever you are doing and wherever you are working around the globe, YOU are Harvard Medicine.

The Benefactor
Partners in Discovery
Download and read archived issues of our bi-annual publication to honor and acknowledge our most generous friends and supporters.