Society Fellows
Society Fellows
Ian A. Buchanan, MD '12
Benjamin L. King, MD '07
Hermioni N. Lokko, MD '12
Timothy J. McGlaston, MD '12
Tiffany S. McNair, MD '08
Chensi Ouyang, MD '12
Channing J. Paller, MD '05
Kush M. Parmar, MD '10, PhD '08
Sean M. Penwell, MD '10
Shira S. Simon, MD '12
Bethany L. Strong, MD '12
Victoria E. Wang, MD '06
Adam S. Was, MD '12
Susan X. Zhao, MD '05
---
To our alumni, friends, and supporters
We make every attempt to correctly record and acknowledge your gift to Harvard Medical School. These lists includes gifts and pledges received in fiscal year 2013 (July 1, 2012, through June 30, 2013). Please alert us to any errors by contacting Matthew Durno, senior director of donor relations, at (617) 384-8634 or by email at matthew_durno@hms.harvard.edu.
Class
Honor Rolls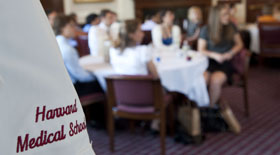 We appreciate the support received from nearly 3,000 alumni that allows HMS to continue to accelerate breakthroughs in education, research, and service.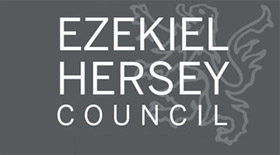 Alumni and friends who make a bequest provision or other life income gift to Harvard Medical School are invited to join the Ezekiel Hersey Council. Click here to view all members of the EHC.