Talks@12
Talks@12
HMS staff, faculty and students are invited to attend these lunch-time talks, which are designed to appeal to everyone.
For more information, please contact: communications@hms.harvard.edu.
Upcoming:
Most Recent:
June 16, 2015
Gene Therapy to Germline Editing:
Promises, Challenges, Ethics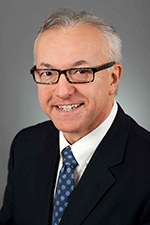 George Q. Daley will discuss the ways that new technologies in gene therapy and gene editing are opening doors to novel treatments, but also to ethical and regulatory dilemmas.
George Q. Daley
Professor of Biological Chemistry and Molecular Pharmacology and Pediatrics,
Harvard Medical School
Samuel E. Lux IV Professor of Hematology/Oncology and Director,
Stem Cell Transplantation Program,
Boston Children's Hospital
 
---
February 27, 2015
Top Medical Discoveries of the 20th Century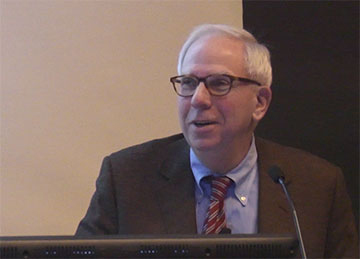 Sanjiv Chopra and Mark Aronson share stories of how intuition, persistence and luck converged in major medical discoveries of the last century and present insights into breakthroughs that may be just around the corner.
SPEAKERS:
Sanjiv Chopra, MD, MACP
Professor of Medicine, Harvard Medical School
James Tullis Firm Chief, Department of Medicine
Beth Israel Deaconess Medical Center
Mark Aronson, MD, MACP
Professor of Medicine, Harvard Medical School
Vice-Chair, Department of Medicine and
Interim Chief, Division of General Medicine
Beth Israel Deaconess Medical Center
Previous:
Our
Mission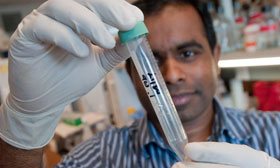 To create and nurture a diverse community of the best people committed to leadership in alleviating human suffering caused by disease