Talks@12
Talks@12
HMS staff, faculty and students are invited to attend these lunch-time talks, which are designed to appeal to everyone. Please note that videos from the talks are located on eCommons so you will need to log in with your HUID and password.
For more information, please contact: communications@hms.harvard.edu.
Most Recent:
Videos:
Medical Marijuana (eCommons log-in required)
Monday, April 14
The Physician as Writer
Poetry, news articles and blogging all provide windows into a day in the life of today's physician. At this Talk@12, you will have the opportunity to hear from two members of the HMS faculty who reflect, through writing, on their experiences as physicians, one a poet and the other a journalist. Please join us as we learn what drives them to share what it means to be a physician through the art of storytelling. They will also share their favorite work.
Moderator:
Russell Phillips
Director, HMS Center for Primary Care
William Applebaum Professor of Medicine
Professor of Global Health and Social Medicine
Speakers:
Suzanne Koven
Assistant Professor of Medicine
Massachusetts General Hospital
Rafael Campo
Associate Professor of Medicine
Beth Israel Deaconess Medical Center
Click here to watch.
Monday, April 7
Medical Marijuana: What are the facts?
Please join us as we examine the facts and explore perspectives related to the legalization of medical marijuana. As more states — including Massachusetts — legalize the use of medical marijuana and grant dispensary licenses, many questions have been raised about how marijuana can be used to treat patients. Faculty experts will discuss their views and take questions on the history of medical marijuana and where we are today.
Moderator:
Vasudev Mandyam
Instructor in Medicine
Beth Israel Deaconess Medical Center
Speakers:
Lester Grinspoon
Associate Professor of Psychiatry Emeritus
Kevin Hill
Assistant Professor of Psychiatry
McLean Hospital
Click here to watch. (eCommons log-in required)
Previous:
Our
Mission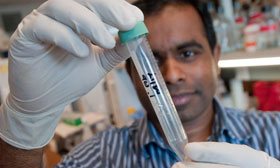 To create and nurture a diverse community
of the best people committed to leadership in alleviating human suffering caused by disease