Joseph B. Martin Dean's Leadership Awards for the Advancement of Women
The Dean's Award for Leadership in the Advancement of Women was initiated by Dean Joseph B. Martin in 1998 to recognize Harvard faculty and staff members committed to the recruitment, retention, and advancement of women at Harvard Medical School and Harvard School of Dental Medicine.
The award is co-sponsored by the JCSW and the Dean of the Faculty of Medicine as an annual event and is organized by the Joint Committee on the Status of Women at HMS and HSDM.
Transit Gallery - New Exhibit!
Please join us for the next Art & Science Talk with exhibiting artist Kay Hartung, who will discuss her work alongside cell biologist Jennifer Waters on June 24, 2015 at 4:00pm in Goldenson 122.  The talk will be followed by a reception in the Transit Gallery.
Performance Management
Completed Year-end Assessments are due in ePerformance.  For those in the final stages, resources and information can be found here.  Contact Linda Miklas (linda_miklas@hms.harvard.edu) or Jennifer G. Ryan (jennifer_ryan@hms.harvard.edu) with any questions.
Our
Mission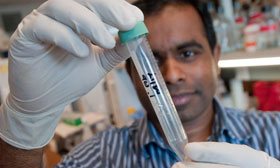 To create and nurture a diverse community of the best people committed to leadership in alleviating human suffering caused by disease