Class Reunion Committee
Strong class leadership is critical to a successful Reunion.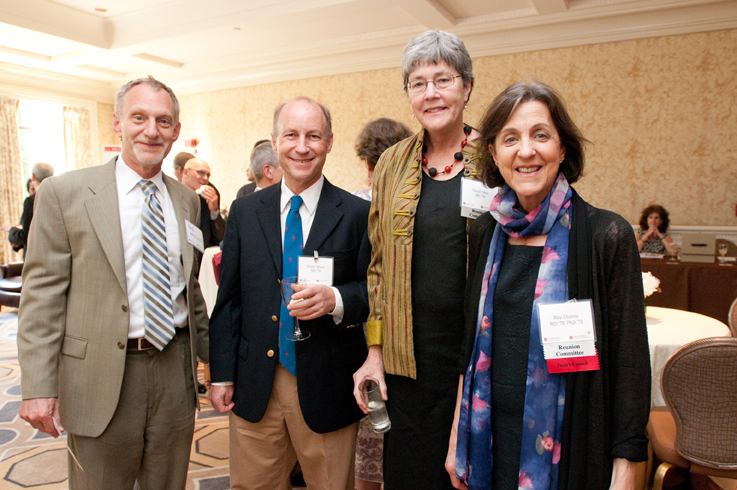 The goal of Reunion is to reconnect alumni with the School, as well as reconnect alumni with each other. Class Reunion Committees and the HMS staff form a collaborative partnership to plan successful Reunions. Classes with volunteers who work collaboratively with each other and the staff set attendance records and present record-breaking class gifts.
Each class sets its own tone to ensure its Reunion reflects the unique character of the class and offers something for everyone and Committee members' personal dedication, enthusiasm, and gift contribution are vital to increasing attendance and funds raised during this milestone. Specific responsibilities include:
Developing the schedule of events for your class-specific activities
Encouraging participation in your Reunion Report
Providing leadership and guidance for the fundraising efforts of the Reunion Gift Campaign
Help spread the word about the Reunion Gift Campaign
For more information, please contact
Debbie Metcalfe
Director of Alumni Relations
(617) 384-8520
debra_metcalfe@hms.harvard.edu
Classes ending in
0 or 5
Thank you to all who attended the 2015 Reunion. We look forward to seeing everyone in 2020! View photos and videos here »
Reunion
Giving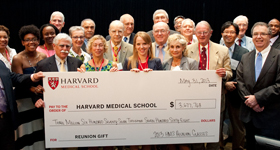 Many alumni stretch their normal giving, or give for the first time, to present a class gift that will make a substantial impact on HMS and its students.
Learn more »