Class of 1954
Class of 1954: 60th Reunion
Class photos are now available. To order a copy of your class photo (pictured below) click here.
If you preordered your photo during registration or at the Gala, you should be receiving it in the mail shortly.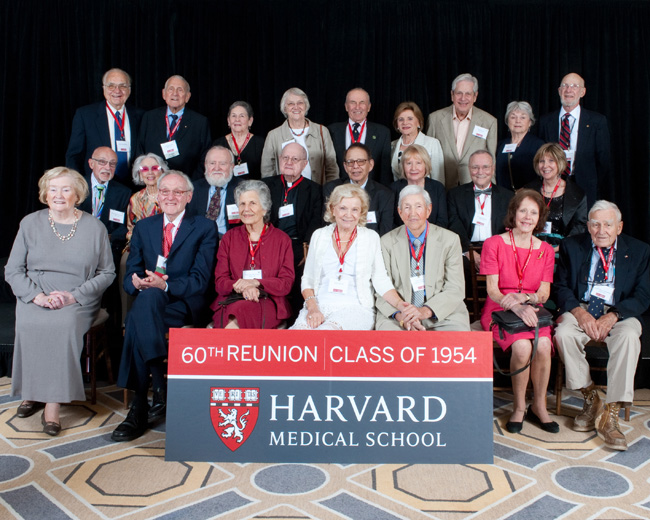 Thank you for coming back on campus to celebrate with nearly 600 alumni and guests at Reunion activities. Stay tuned for online highlight coverage, including photo galleries, videos, and stories in the coming weeks.
Committee
K. Frank Austen, MD
Richard C. Burnstine, MD
C. Peter Crowe Jr., MD
William L. Green, MD
Charlotte G. Neumann, MD
Thomas F. O'Brien , MD
Miles F. Shore, MD
James F. Upson, MD
Highlights