Global Health
News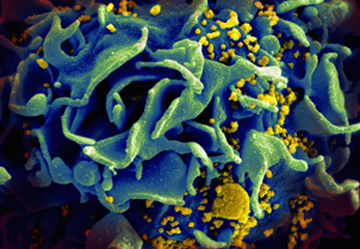 A new point-of-care test to measure CD4 T cells, the prime indicator of HIV disease progression, can expedite the process leading from HIV diagnosis to antiretroviral therapy (ART) and improve clinical outcomes. Now a study by Massachusetts General Hospital investigators, working in collaboration with colleagues in Mozambique and South Africa, indicates that routine use of point-of-care CD4 testing at the time of HIV diagnosis could be cost effective in countries where health care and other resources are severely limited. 
Their analysis is published in the journal PLOS Medicine.
"In severely resource-limited settings, too many people learn that they have HIV but then never initiate care," explained Emily Hyle, HMS instructor in medicine at Mass General and lead author of the paper. "Point-of-care CD4 tests can help more people reach care. But it is critical to evaluate the implementation of any technology more expensive than current care to be sure the investment is a wise one. Our mathematical model, based on the situation in Mozambique, found that point-of-care CD4 testing at the time of HIV diagnosis was very cost effective, as long as patients then have access to ART."
In most regions of sub-Saharan Africa, when people are diagnosed with HIV the standard procedure is to send blood samples to an external laboratory for CD4 testing. Patients must then return to the clinic to learn their test results, which determine whether they meet local standards to receive ART. Additional visits are often required to educate patients on the procedures necessary for successful treatment. 
Patients may have limited ability to travel back and forth to clinics that are far from their home communities and require taking a day off from work, so many of them fail to return after initial diagnosis and never receive the care they need. A point-of-care test can reveal an individual's CD4 result the same day as the original diagnosis, allowing expedited initiation of ART for those who meet local standards.
Conducted in collaboration with the Clinton Health Access Initiative, the Mass General-led study used an established mathematical model of the natural history of HIV infection—including outcomes related to diagnosis and treatment initiation—to simulate adoption of point-of-care CD4 testing at an HIV testing and counseling clinic in Mozambique. Previous studies in that country, some conducted by co-authors of the current report, indicated that the availability of point-of-care CD testing improved patients' linkage to continued care but did not evaluate the costs associated with the test itself and with the initiation of ART. 
The current analysis revealed that the information provided by point-of-care CD4 testing would allow more patients to receive treatment sooner than if laboratory testing were used, resulting in almost one full year of additional life expectancy. With a cost-per-year-of-life-saved of $500—less than Mozambique's per-capita GDP of $570—point-of-care testing meets standards to be considered "very cost effective." 
The authors noted that because their model used the least favorable estimates for the accuracy and costs of the point-of-care test, the actual cost effectiveness could be even greater. They also examined scenarios reflecting situations in other sub-Saharan countries, some with less stringent standards for ART eligibility and others with reduced access to care. The model indicated that point-of-care testing would have the greatest clinical impact and be most cost effective in areas with fewer opportunities for patients to reach care if care had not been started at the time of their initial diagnosis. 
"Many types of point-of-care testing are of value in resource-limited settings, especially those with limited capacity for convenient or frequent clinic visits. The rapid turnaround provided by point-of-care CD4 testing can substantially improve clinical outcomes and be cost effective," said Rochelle Walensky, HMS professor of medicine at Mass General and senior author of the report. "Further studies are needed to investigate point-of-care CD4 testing for monitoring of patients who have started on ART in order to determine whether treatment is effective or should be changed to other, more expensive options." 
Funding for this study includes National Institute of Allergy and Infectious Disease grants T32 AI 007433, R01 AI058736, R01 MH090326 and R01 AI0932690, as well as grants from the U.K. Department for International Development and the Clinton Health Access Initiative.
Adapted from a Mass General news release.
News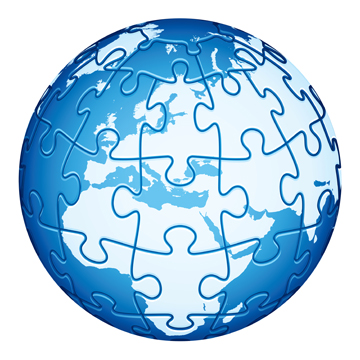 Every year, more than one million people around the world die from tuberculosis, a disease that has been treatable and preventable for decades.
 "Although new tools are needed, we could achieve zero deaths from TB with treatments and technologies that we've had since the 1980s, but to reach that goal we need to fundamentally change the way we look at the disease," said Salmaan Keshavjee, director of the Harvard Medical School Program in Infectious Disease and Social Change and associate professor of medicine and of global health and social medicine at HMS.
"We need a road map to ensure that the medicines and methods that have already been proven to save lives make it the last mile down the road to the communities where they are needed most," he said.
To that end, on Sept. 12 Paul Farmer, Kolokotrones University Professor at Harvard and chair of the HMS Department of Global Health and Social Medicine, and Paul Stoffels, chief scientific officer and worldwide chairman of Janssen Pharmaceuticals of Johnson & Johnson, hosted a symposium on "Rethinking the Global Response to Tuberculosis" that brought together innovative researchers and care givers to address the challenges of treating and preventing TB in new ways.
The symposium also launched a new program funded by a pledge from Janssen Pharmaceuticals to HMS that will help plot a course for improved access to TB diagnosis and treatment in some of the world's most vulnerable communities.
While the disease has virtually vanished in the United States and Western Europe, TB is hiding in plain sight in India, China, the Russian Federation and South Africa, where nearly 60 percent of the world's multi-drug resistant-TB cases are found. Eastern European and Central Asian countries are hot spots for the disease, accounting for nearly one-third of new infections and two-thirds of previously treated TB infections. TB is the biggest killer of people co-infected with HIV in sub-Saharan Africa and elsewhere.
"Harvard Medical School is proud to forge a new partnership with Janssen to begin to address many of the gaps in the current approach to combatting TB—developing a new roadmap for TB treatment and prevention, working in alliance with researchers and advocacy groups here and around the world to shift outcomes, hopefully in a dramatic fashion," HMS Dean Jeffrey S. Flier said in his welcoming remarks.
Stoffels spoke about the importance of transforming the global response to tuberculosis through collaboration, stressing the importance of speeding the transition from the discovery of new science to the delivery of solutions for patients. "That requires massive partnerships," Stoffels said.
Janssen Pharmaceuticals, a company of Johnson & Johnson, developed bedaquiline, the first new medicine for TB in forty years.
Instead of funding pharmacological research or a pilot program for a new clinical model, the Janssen project will support a broad effort to promote and empower innovation and integration of effective existing TB treatments in local health systems, changes in global TB policy and the development of new community health systems needed to fight TB, with a particular focus on drug-resistant TB and TB in children.
"Stopping the spread of TB—whether in a single community or around the globe—requires strong partnerships and bold action," said Farmer. "Many in the global health community have begun to mobilize around the goal of zero tuberculosis deaths; achieving such a vision will require a major acceleration of efforts to link service delivery, research and the training of health workers. This project is a critical next step on that path."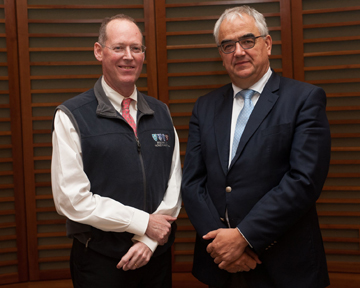 Other symposium speakers outlined the importance of using a multi-disciplinary approach—understanding the disease in historical and cultural context and looking for solutions using the methodologies of microbiology, epidemiology, genetics and engineering, and about various potential methods to improve treatment and save lives.
Finding missing children
In the 1970s, global health policies were put in place that prioritized treating the most infectious cases of TB with the hope that strategic application of limited resources would stop TB in its tracks. This left many cases of TB untreated, or treated ineffectively, which helped fuel the rising pandemic of drug-resistant TB.
In addition, since TB in children rarely takes the most infectious forms of the disease, pediatric TB became an unseen epidemic.
"We have a perfect recipe for making TB in kids invisible," said Mercedes Becerra, associate professor of global health and social medicine at HMS and author of a recent study that doubled the estimate of the global burden of TB in children.
Childhood TB looks different than TB in adults—kids often have extra-pulmonary TB that affects their bones or other body parts instead of their lungs. And the most widely used test for the disease catches fewer than one in five children sick with TB.
"We found that a million kids are falling sick with TB every single year," Becerra said. "But TB can be prevented, and each one of those children represents a missed opportunity to stop the spread of the disease."
Fighting drug resistance
The selective treatment policies put in place also increased the risk of developing drug resistance in the bug. Drug-resistant forms of TB also often go undetected in resource-poor settings, because lab tests for resistance are difficult to administer with limited infrastructure.
Even when drug-resistant TB can be detected, the months-long therapy necessary to effectively treat the illness requires a careful integration between hospitals, clinics and community health workers.
To overcome these challenges, Keshavjee says, the support from Janssen Pharmaceuticals will help researchers, physicians and policy makers rethink how the disease should be approached worldwide.
"This is a great opportunity to rethink our whole global strategy for TB," said Keshavjee, who will serve as the leader of the new program.
The program will enable HMS to help set treatment targets based on sound science and accurate estimates of disease prevalence, partner with grassroots organizations in affected communities, assist low- and middle-income nations in developing their own initiatives to address this and other diseases within their borders, and monitor progress as we move toward achieving zero TB deaths, he said.
"Just as we need to translate research findings from the basic science lab bench to the hospital bedside, we also have to get better diagnostics and medicines into the communities and homes where patients live, currently beyond the reach of over-burdened health care systems," said Keshavjee.
"Getting to zero deaths from TB may be an aspirational goal, but we should also see it as a practical task," said Becerra. "We need to find the best way to get there before more people die unnecessarily."
News
Seven Things to Know About Ebola
The death toll from the Ebola outbreak in West Africa has passed 1,000 and is still rising, according to the World Health Organization. Fear of the virus and concerns about its spread beyond Liberia, Guinea, Sierra Leone and Nigeria are also soaring.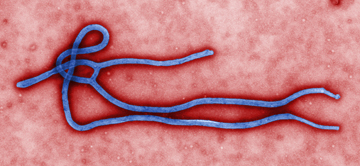 Hospitals in the United States, including Harvard affiliates in Boston, are reminding their staffs of standard infection-control procedures in case someone infected with Ebola comes through their emergency department doors.
Sean Whelan, HMS professor of microbiology and immunobiology and an expert in virology who studies Ebola and other pathogens, talked to Harvard Medicine News about the small chance of infection in North America, the very real humanitarian crisis in West Africa and progress being made toward therapies against the deadly disease.
Here are his answers to seven questions about Ebola.
HMN: What is Ebola?
SW: The Ebola virus was discovered in 1976. It is an RNA virus with what we call a negative-sense genome, and that virus, when it infects a cell, makes more virus particles. An infection of humans by this virus causes hemorrhagic fever and massive damage to the internal organs. Basically the body goes into shock.
HMN: What can be done to prevent or treat it?
SW: There is no current vaccine or antiviral drug that is approved to treat Ebola virus infection.
Ebola certainly has been well studied by the research community, but developing a therapeutic is not something that is a priority for most pharmaceutical companies, for example.
Until the current outbreak, the total number of deaths from Ebola virus that we knew of since 1976 was about 2,000. Whilst there's active research to study Ebola virus infection, there are a number of other infectious agents that are responsible for many more deaths per year on a global scale than Ebola.
Also, because it's a biosafety level four virus, you can work with the complete virus only in very specialized containment facilities, including the one that's about to finally open at Boston University.
The U.S. government, through the National Institutes of Health and through the Centers for Disease Control and Prevention, has funded lots of research on Ebola.
HMN: Should people in the U.S. be concerned?
SW: I don't see Ebola virus becoming a significant public health problem in the U.S. Ebola is a horrible disease but you're obviously much more likely to be exposed to Ebola virus in Africa than you are in North America. I think the challenges of being infected with a virus like Ebola are compounded because of the living conditions in West Africa versus here.
I think it's right for people in the U.S. to be concerned about Ebola virus infection, but I think we should be concerned from a humanitarian perspective, to help combat the outbreak in West Africa. I don't see that Ebola is going to become a public health problem in North America.
There was a story in the news about a patient at Mt. Sinai Hospital in New York who presented with vomiting and diarrhea and had just returned from West Africa and was being checked to see if they had Ebola virus. Well, it's much more likely that they just have food poisoning of some description.
It's an important disease and we should be vigilant and continue our efforts to try and develop therapies to combat this disease.
HMS: What might be in the pipeline?
SW: There's a candidate vaccine that has been generated by Heinz Feldmann [chief of the laboratory of virology at the National Institute of Allergy and Infectious Disease Rocky Mountain Laboratories] that's based on vesicular stomatitis virus (VSV).
He replaced the envelope protein of VSV with that of Ebola virus and has demonstrated that that virus will protect monkeys against a challenge with infectious Ebola. If given 48 hours post-infection along with a lethal dose of Ebola, it will protect those monkeys against disease so they recover.
There are also a number of interesting candidate antiviral therapeutics in various stages of development that treat the infection. Jim Cunningham [HMS associate professor of medicine (Microbiology and Molecular Genetics) at Brigham and Women's Hospital] has been working on one in cell culture that remains to be proven in the context of an infectious scenario in large animal models of disease.
There is an inhibitor against the polymerase of Ebola virus that was published earlier this year by Sina Bavari's group at USAMRIID [U.S. Army Medical Research Institute of Infectious Diseases]. That polymerase inhibitor was able to treat monkeys that were experimentally infected with Ebola. They recovered from that infection. But the toxicity of that compound isn't fully clear.
So there are things that are in stages of development, but there's nothing that is currently approved as a drug and has made it through a set of trials.
HMN: What about ZMapp, the experimental serum?
SW: It's an anti-serum that is basically an antibody against Ebola virus. We've known for years that passive immunotherapy can protect against many diseases, so long as you get it early enough in the process of infection. This experimental antibody is apparently what the people brought back to the United States had been given. But again, this antibody hasn't yet been approved as a licensed therapeutic.
This is one of the challenges with these types of diseases.
How do you get approval for doing a human clinical trial for an infectious agent like this?
Under these conditions where you have an infectious agent whose lethality varies, depending on the outbreak, from 50 percent up to 90 percent, then if your chance of surviving an infection is one in two, you're probably going to be willing to take whatever you can.
HMN: Why do Ebola outbreaks flare and subside?
SW: It's very difficult to absolutely pin down why an outbreak starts. One source of transmission to people is eating or butchering contaminated monkeys. But as to how the virus is really transmitted in nature, what's the real reservoir for the virus? Some people argue that it's bats.
And then the reason that the outbreaks subside is often because of the isolation of the people who are infected. People who are infected are very sick and it's only very close contacts of these people who usually get infected by the virus. So it sort of naturally dies out.
HMN: What's next?
SW: I'm optimistic based on the currently available data that one day there will be an effective treatment.
Then the question becomes, how do you make that available to the people most in need of this treatment? You know, the ZMapp antibody, for example, if it's going to be an effective therapy, there has to be a way to get it to people and keep it cold and then there has to be a way to inject those people with it. And antibody-based therapies are very expensive.
From a humanitarian perspective, I think there is the will to do this.
The U.S. has invested a lot of money in trying to develop therapies and vaccines to treat this disease. There are a lot of people working on this problem and a lot has been learned in the past decade or so in particular. I think the fact that there are certain experimental therapies and a candidate vaccine already in progress is a testament to that work.
News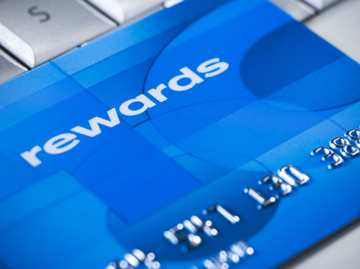 A spoonful of sugar helps the medicine go down—and so do movie tickets, cell phone minutes and discounts on airline flights.
A private South African health plan increased patient use of preventive care such as mammograms and influenza vaccine with a program that incentivized healthy behavior using discounts on retail goods and travel. The study, which was led by researchers at Harvard Medical School and the RAND Corporation, was published today in The American Journal of Managed Care.
"Even though most people know that preventive care is important, too few people take advantage of it," said Ateev Mehrotra, associate professor of health care policy at HMS and a hospitalist at Beth Israel Deaconess Medical Center. "Incentive plans like this try to reinforce those long-term gains with more immediate rewards."
Encouraging the use of preventive care and other healthy behaviors among patients is a core element of efforts to improve the quality and value of health care, including the Affordable Care Act.. Learning how to encourage healthy behaviors is crucial for these efforts, and little is currently known about which incentive techniques work.
More Than A Decade
A few small-scale pilot programs and clinical trials have assessed the usefulness of incentives for efforts such as smoking cessation, but the long-term benefits of an incentive plan in real-world settings are not well understood. The plan in this study has been running for more than a decade with more than 1.5 million enrollees, providing ample data to study the impact of the plan on patient behaviors.              
The incentive program is offered by Discovery Health, a private South African health plan. Over two-thirds of the health plan's enrollees have voluntarily chosen to pay approximately $15 per month to join the program. When program participants use preventive care measures, like blood pressure, glucose and cholesterol tests, they earn points that translate into discounts on retail goods and travel.
After joining the incentive plan, patient use of preventive services rose from 3 percent to 8 percent across a variety of services, the researchers found. These findings support the idea that patient incentive programs might be a mechanism for health plans to increase rates of preventive care, the researchers said.
South African participants in private health plans are similar demographically to the overall U.S. population and have similar access to health care. Such likeness makes this study a good model for considering parallel plans here in the U.S., the researchers said. Indeed, the same South African program is now being deployed by a U.S. health plan.
Significant Increase
The increase in healthy behaviors was significant, Mehrotra noted, but even participants in the incentive program did not take advantage of the preventive measures available to them as often as medical guidelines recommend.
"There is no silver bullet in health care," Mehrotra said. "These types of incentive plans are not a panacea, but our findings suggest that they are a useful tool in encouraging the kinds of patient behavior that we would like to see more of."
This study was supported by a grant from the National Institutes of Health (NIH) Common Fund (R21-HD071568-01) and a career development award from the NIH (KL2-TR000146). One co-author reports employment with Discovery Health Plan, whose data is studied in this paper.
News
1 Million Children Have TB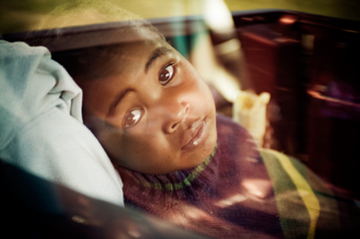 One million children suffer from tuberculosis annually. That's twice the number previously thought to have TB and three times the number that are diagnosed every year. What's more, researchers have also estimated that around 32,000 children suffer from multidrug-resistant tuberculosis (MDR-TB) each year.
The findings by researchers from Harvard Medical School and Brigham and Women's Hospital were published in The Lancet on March 24.
TB is an infectious disease that typically affects the lungs and is spread from person to person through the air. According to the World Health Organization, patients in India, China, the Russian Federation and South Africa represent nearly 60 percent of the world's MDR-TB diagnoses. Eastern European and Central Asian countries are hot spots for the disease, accounting for nearly one-third of new infections and two-thirds of previously treated TB infections. When left untreated or inadequately treated, the risk of spreading additional drug-resistant strains increases.
"Despite children comprising approximately one quarter of the world's population, there have been no previous estimates of how many suffer from MDR-TB disease," said Ted Cohen, HMS associate professor of medicine in Brigham and Women's Division of Global Health Equity and co-senior author of this study. "Our estimate of the total number of new cases of childhood TB is twice that estimated by the WHO in 2011 and three times the number of child TB cases notified globally each year," said Cohen, who is also associate professor in the Department of Epidemiology at Harvard School of Public Health.
"TB in a child is recognized as a sentinel event; it tells us about ongoing transmission and missed opportunities for prevention," said Mercedes Becerra, associate professor of global health and social medicine at HMS and co-senior author of the study. "Improved estimates are essential so that we can begin to understand the unmet need for pediatric TB treatment." 
In order to obtain these estimates the researchers used several sources of publicly available data and devised a new method to correct for the chronic under-diagnosis that occurs in children, using conventional TB tests which were designed for and work best on adults. The researchers used two models to estimate both the regional and global annual incidence of MDR-TB in children. Their findings indicate that around 1 million children developed TB disease in 2010 and of those, 32,000 had MDR-TB.
These findings underscore the urgent need for expanded investment in the global response to TB and MDR-TB in children. "Our findings demonstrate that there is a need for improved methods for collecting data on childhood TB.  A good starting place would be improved diagnostic methods for children and more systematic collection of information on how many children are suffering with this disease," said Helen Jenkins, HMS instructor in Brigham and Women's Division of Global Health Equity and lead statistician on the project.
The study was supported by the U.S. National Institutes of Health (U54GM088558, K01AI102944, R01AI097015), the Helmut Wolfgang Schumann Fellowship in Preventive Medicine at Harvard Medical School, the Norman E. Zinberg Fellowship at Harvard Medical School, and the Doris and Howard Hiatt Residency in Global Health Equity and Internal Medicine at the Brigham and Women's Hospital.
News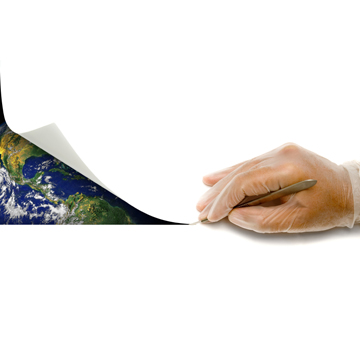 The world's poorest countries have more than two-thirds of the globe's people, but less than one-quarter of the world's surgeries, according to World Bank president Jim Yong Kim.
Saying that surgery was an "indivisible, indispensable part of health care," Kim, who is also the former chair of the Harvard Medical School Department of Global Health and Social Medicine, welcomed commissioners, advisors and researchers to the launch of a Lancet Commission on Global Surgery in a recorded message. He said that achieving more equitable distribution of surgical care was a key part of World Bank and World Health Organization goals to achieve universal access to health care within a generation.
The Department of Global Health and Social Medicine hosted the first of three meetings of the Commission in Boston on Jan. 17. Future meetings will take place in Freetown, Sierra Leone (hosted by King's College London), and in Dubai (hosted by the Dubai Harvard Foundation). Planning is underway for regional meetings throughout the developing world.
The Commission is charged with analyzing the current state of surgical care in low-and middle-income countries, outlining what would be needed for a properly functioning global surgical system, and identifying actions to take to improve the delivery of surgical care and metrics to evaluate progress in care delivery. Its work will be represented in a report to be published in The Lancet by the end of 2014.
During the Boston meeting, commissioners from more than 15 countries met one another and began working groups that will focus on the challenges of educating a surgical workforce in the face of global shortages of trained personnel, managing and delivering care in complex, resource-poor settings, and financing the reforms necessary to improve care delivery.  The working groups will report their progress at the second meeting in May.  The Commission's report, to be published in a report in The Lancet, will be an outline for an ongoing process of improving the delivery of surgical care worldwide, commissioners said.
John Meara, HMS associate professor of Global Health and Social Medicine and associate professor of surgery at Children's Hospital Boston, is one of three co-chairs of the commission, along with Andy Leather from Kings College London (UK) and Lars Hagander from Lund University (Sweden).
"Surgery is a partner in health care delivery," Meara said, noting that surgical care is crucial for adequate treatment of cancer, maternal and child health, non-communicable diseases, traffic accidents and other traumas, all areas of increasing concern in the developing world.
News
TB's Surprising Family Tree
For years, physicians around the world have watched as strain after strain of the deadly bacteria mycobacterium tuberculosis evolves resistance to drugs.
Over the last few decades researchers have used the tools of molecular biology to identify a handful of individual mutations that allow TB to withstand many of the key therapeutics that doctors use to treat it. These genetic markers serve as clues for new drug development and as tools for diagnosing drug-resistant strains of TB. But the pace of discovery has proven too slow in the face of the complex array of rapidly mutating bacterial strains.
A new method of analyzing whole genome sequences of TB, applied to a massive set of strains of the bacteria collected from clinics around the world, has revealed 39 new genes associated with elevated drug resistance. The results were published Sept. 1, 2013 in Nature Genetics.
"We have found that more genes might be implicated in resistance than previously thought, and this means that we can start to unravel the role of these genes," said Megan Murray, HMS professor of global health and social medicine. "This is significant because it implicates new mechanisms in the evolution of resistance that can be further studied now and raises the possibility of more specific targets for the detection of resistance through molecular methods."
These new data suggest that acquiring resistance is a multistep process, perhaps requiring low-level resistance mutations prior to the ones that are well known. The findings also suggest that some of these new genes are involved in resistance that may confer "global" resistance traits, helping strains become resistant to a group of antibiotics rather than just one or a single class.
"Several of the genes we identified are related to the bacteria's regulation of cell walls; since many classes of drugs target the cell walls, we speculate that changes to the structure or metabolism of the cell walls might confer resistance to a wide variety of drugs," said first author Maha Farhat, HMS instructor in medicine and assistant physician at Massachusetts General Hospital.
"Until now, people assumed that single mutations conferred high-level resistance—a strain either had them or did not—but our results challenge that paradigm," Murray said. "Knowing that small changes early in the evolution of resistance open the door for big changes, or that a single change is a gateway to global resistance, would be important clues in our struggle to outrace evolving drug resistance." 
Murray is part of a network of researchers and physicians working to develop a holistic, integrative approach to understanding and treating TB. In addition to her role as a researcher at HMS, she is also an associate professor of medicine at Brigham and Women's Hospital and professor in the Department of Epidemiology in the Harvard School of Public Health (HSPH), director of research at Partners in Health and director of the HMS Global Health and Social Medicine Research Core.
"We're not only implementing programs and documenting outcomes, we're using our access to clinics around the world to further basic scientific research, which will ultimately help improve standards of care," Murray said.
To find the novel drug-resistance genes, Farhat, Murray and collaborators adapted tools from evolutionary biology known as "phylogenetics." Phylogenetics allows the study of relationships within populations of organisms. It was originally developed to trace the path of evolution and to calculate how once-related organisms diverged onto different branches of the tree of life over many tens of thousands of years.
The team adapted these tools to measure the rapid-fire evolution of drug-resistant TB in the clinic.
They examined the whole genomes of 116 newly sequenced and 7 previously sequenced strains of TB. The sample included 47 strains with various levels of resistance to a variety of anti-TB drugs, as well as a group of susceptible strains, to allow the researchers to assess the genetic diversity of TB in the wild.
The method allows researchers to focus on the moments when resistant and susceptible strains branch off from one another. This silences the background noise of random mutations that aren't associated with resistance.
"You're tuning out all the changes that happened to their common ancestors, which allows you to look specifically at what the differences between the daughter lineages were when resistance evolved," Farhat said. 
The project used a large set of clinical strains collected from human populations rather than strains that were developed in the lab. They sampled strains from outbreaks in British Columbia, Rome, South Africa and Russia. The strains came from dozens of sites around the world, including most of the major lineages of susceptible TB currently circulating around the world. This large, diverse data set was crucial to gaining insight into how resistant strains evolve in human populations.
They also needed a community of clinicians and researchers who were prepared to work across disciplines
"Making progress on understanding and fighting complex, global diseases like TB requires a community of physicians and scientists who are not only each working in their own niches, but building a collaborative ecosystem to share data, perspectives and results in order to push the work forward," Murray said.
One key collaboration was with Eric Rubin, HSPH professor of immunology and infectious diseases, and Karen Keiser, a graduate research fellow at HSPH. One of the new sites of resistance was found in ponA1, a gene that is important to TB cell wall function. Rubin and Keiser introduced this mutation into laboratory TB strains and found a small yet significant elevation in their levels of resistance to the TB drug rifampicin.
The small elevation in the resistance levels suggest that resistance is more complex than previously recognized and that likely multiple small mutations may act synergistically to result in full-blown resistance.
Drug resistance is a huge problem in TB, Murray said. In some settings in Eastern Europe, up to half of TB is multi-drug resistant. Extensively resistant strains have evolved that are very difficult to treat, and some strains in India and Iraq are virtually untreatable.
"We don't really understand why resistance develops so consistently," Murray said. "This study may provide a lens that we can use to see a way to develop better diagnostics for impending resistance, or even ways to prevent it from happening."
This study was funded by the Senior Ellison Foundation; and the Massachusetts General Hospital Division of Pulmonary and Critical Care.
News
Establishing Health Equity In Rwanda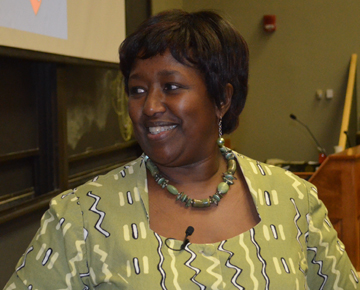 Over the past two decades, the small central African nation of Rwanda has experienced one of the steepest improvements in health in modern times. Maternal and infant mortality rates have been cut in half and life expectancy has doubled.
Agnes Binagwaho, Rwanda's Minister of Health, a pediatrician and a Harvard Medical School senior lecturer in global health and social medicine, visited on March 11 to share both the remarkable story of her nation's health transformation and her vision for the next generation of changes, many of which are just beginning.
"I'm going to bring you on a journey to my country," said Binagwaho, addressing a group in the Armenise Amphitheater.
Binagwaho's talk, titled "The Equity Imperative: Building and Strengthening the National Health System in Rwanda," included a review of the tremendous strides that the Republic of Rwanda has made in providing efficient and effective health care to its citizens since the end of the 1994 genocide.
Binagwaho was invited to speak about the health care in Rwanda by the HMS Department of Global Health and Social Medicine. She also joined Betsy Nabel, the president of Brigham and Women's Hospital and HMS professor of medicine, to speak about the Human Resources for Health consortium in a public presentation at Brigham and Women's on March 12.
Global Solidarity
Much of Rwanda's success can be attributed to global solidarity, Binagwaho said. Recent dramatic increases in funding for global health have enabled countries like Rwanda to make significant investments,  strengthening fragile public health infrastructures.
Even with help from donor nations and international agencies, however, the path hasn't been easy, she said. Nor has Rwanda reached the end of the journey.
"There is lots of money coming in, but it is very fragmented," said Binagwaho. "Every agency has its own set of rules and paperwork; a different proposal has to be submitted to every agency even if the project is the same," she said.
This aid differentiation necessitates extensive, costly and time-consuming coordination efforts—and it can sometimes feel like a miracle needs to occur in order for anything to happen, she said.
"You don't need a miracle. You need to take health issues as a systemic problem," Binagwaho said. "We know the problem and we know what the end point should look like. It's the in-between that we have to figure out," she added.
In developing countries especially, all aspects of health care need to be considered in conjunction with the treatment of a specific disease.
In order to address malaria, for example, it is not enough to think solely about targeting the malaria parasite, but also about how to deliver the necessary drugs to patients, and how to ensure that patients follow-up for treatment, as well as a host of other details that are essential to the success of any health care system, Binagwaho said.
A Systemic Approach
Rwanda has demonstrated success in its systemic approach to various health issues. In the past 20 years, the country has seen dramatic reductions in child mortality, in death from infectious diseases and in other previously catastrophic diseases.
In the year 2000, for example, nearly 20,000 people were dying from AIDS; that number is now close to 5,000 deaths annually. Similarly, in the past decade, the country saw a nearly 71 per cent decrease in the rate of child mortality and a decrease in maternal mortality rates by nearly 60 percent. The average life expectancy is now 56 years, up from 28 years in 1994.
"As a pediatrician, that makes me very happy," said Binagwaho.
At the core of this success and of Rwanda's vision for its health system going forward are several important programs, including its community health worker program and the mutuelles de santé insurance program, Binagwaho said.
The hierarchy of health care workers, beginning with community health workers, ascends to specialists at referral hospitals. Community health workers elected from among the population of a village are the first point-persons for patients. They are trained to understand the needs of their fellow villagers and are able to immediately assess each situation.
"Eighty percent of the burden of disease is addressed here," said Binagwaho. "They are trained to deal with the most common ailments and have helped changed the face of Rwandan public health."
When a community health worker is unable to resolve a problem, a text message is sent to dispatch a health care professional from a local health center. "The rapid SMS system has now reduced geographic barriers for patients," Binagwaho said.
If community health workers or the health centers are unable to help, then the patient is seen at a district hospital and, ultimately, can be sent to a referral hospital. At this stage, low-income patients only pay 10 percent of the cost of seeking treatment at a referral hospital.
"Even then," said Binagwaho, "we assess every patient on a case-by-case basis and forgive costs if need be. So now, financial barriers have been reduced as well."
Universal Health Care
The mutuelles de santé insurance program, a form of universal health care, has been essential not only to treat each individual patient, but to also ensure broader health equity.
 "The insurance is based on solidarity," said Binagwaho. "People pay into the system according to their salary, but the quality of care is the same for everybody."
As such, it is possible to achieve equity, she said. Insurance plans are devised based on biological need, not cost.
"Gender equity is automatic and age equity is automatic," Binagwaho said.
At the separate Brigham and Women's lecture, Binagwaho discussed the Human Resources for Health (HRH) program, an initiative between the Rwandan Ministry of Health and a consortium of U.S. institutions, funded by the U.S. government and the Global Fund. Partners in Health and the Clinton Health Access Initiative are also involved. Faculty from Harvard Medical School, Brigham and Women's and Boston Children's Hospital are actively involved in the initiative, teaching and working alongside Rwandan colleagues at hospitals throughout Rwanda.
The HRH consortium, a seven-year program launched in 2012, brings roughly 100 physicians every year from nearly two dozen U.S. medical, nursing, dental and midwifery schools and affiliated institutions to Rwanda to train Rwandan clinicians and allied health professionals. The goal is to create a self-sustaining medical education in which these HRH participants become a population of specialists within Rwanda who go on to train the next generation of health professionals there.
This goal is especially important, said Binagwaho, because now that Rwandans are surviving infectious disease, they are dying of non-communicable diseases. Cancer rates, for example, are growing among the Rwandan population, but among the 10.6 million Rwandans, there are no oncologists, Binagwaho said.
Borrowing Chickens
Using a chicken-and-egg analogy, Binagwaho explained that by borrowing "chickens" from the U.S., she hopes to hatch Rwandan "eggs" that will grow into self-sustaining "chickens" that will in turn produce "eggs" of their own.
The collaboration is not one-sided. The community health system in Rwanda has been so successful that Binagwaho hopes to provide the U.S. with the tools to implement a similar approach to primary care, specifically with techniques aimed at raising rates of adherence and compliance to treatment and tackling complex chronic diseases.
Ultimately, for Binagwaho, health is a fundamentally social issue.
"Health is tied into family structure, economics, nutrition and a host of other things," she said. "If you were to study heart disease, you'd have to know about the heart's relationship with the lungs, with the liver, with other parts of the body. If you only take the heart into consideration, you'll kill the whole body," she said. "It's all about the systemic approach."
News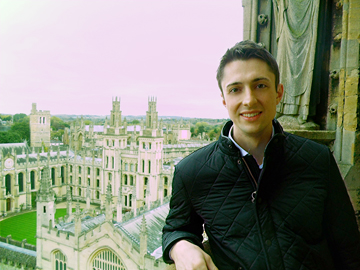 During his clinical years at Harvard Medical School, Will Carspecken '13 experienced firsthand the challenges of taking care of patients with chronic disease and the toll hospital readmissions had on families.
"I was frustrated that despite working with excellent clinicians, there were often issues in the healthcare system itself that ended up preventing my patients from achieving better health," said Carspecken, who spent his third year at Brigham and Women's Hospital. "Oftentimes, patients didn't need a molecular intervention but one that incorporated technology framed by how they received care."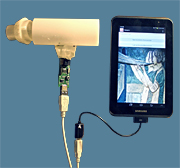 Carspecken decided that to meaningfully tackle these problems as a researcher, he needed a technical background. He found a mentor in Daniel Talmor, HMS associate professor of anaesthesia at Beth Israel Deaconess Medical Center and an expert in ventilation methods, who encouraged him to think differently about disease. "Will is hugely enthusiastic and constantly coming up with ideas," Talmor said.
With the aid of the HMS Scholars in Medicine program, Carspecken won a Harvard University Knox Fellowship to do a Master of Science degree at the University of Oxford. He did his thesis research in Gari Clifford's lab, where they developed a device intended to address a growing need in developing countries: accurate diagnosis at the point of care for chronic obstructive pulmonary disease (COPD), a disabling combination of emphysema and chronic bronchitis.
"Chronic lung disease in the developing world is both staggering and growing as a result of increased air pollution, tobacco use, indoor cooking and workplace exposures," Carspecken said.
Clinicians often rely on spirometers to diagnose and manage lung disease. But these sensitive devices, ubiquitous in the developed world, are not designed for use in rural or resource-poor settings where there is often no power or financing for sophisticated equipment. Spirometers require sterilization, steady power and computers to process and store their data. The problem is a familiar one: The World Health Organization estimates that half of all medical equipment in developing countries sits idle, broken or unusable in clinics without power, sterilization or other basic resources or training. In sub-Saharan Africa, that figure is near 70 percent.
Using low-cost components, Carspecken designed a spirometer that could be produced for under $20 and powered from a phone or other mobile device. He continued work on the project after returning to HMS in fall 2012, and in January, his paper describing the device, "TeleSpiro," won first prize at an engineering conference on Point of Care Healthcare Technologies in Bangalore, India. In March, he'll present work on a related device at a symposium on Intensive Care and Emergency Medicine in Belgium, taking a week off from a clinical oncology rotation at the Pitié-Salpêtrière Hospital in Paris.
Now, Carspecken is looking forward to Match Day, and he hopes to enter a program in anesthesia and critical care and a career in translational research. "The gap between innovation and meaningful translation in the lives of patients is staggering," Carspecken said. "I believe that for technology to change the course of chronic disease, it has to incorporate the economic, behavioral and environmental challenges outside the hospital." 
News
Reception kicks off book drive for Haiti
To help supply two medical libraries that are crucial to ongoing efforts to restore and renovate the Haitian medical system in the aftermath of the 2010 earthquake, the Countway Library of Medicine is co-sponsoring a book drive with Partners In Health, a global health delivery non-profit co-founded by Paul Farmer, Kolokotrones University Professor at Harvard and chair of the HMS Department of Global Health and Social Medicine.  
The book drive kicks off on Wednesday, Feb. 19, with a reception from 6 to 8 p.m. in the Ballard Room at the Countway Library. Michelle Morse, HMS clinical instructor in medicine at Brigham and Women's Hospital and Deputy Chief Medical Officer, Partners In Health, will speak about her experiences in working to support Haitian efforts to rebuild their health education and delivery systems.
Book donation boxes will be at the Courtyard Café, the Countway Library, TMEC Atrium and the Kresge Lobby at the Harvard School of Public Health.
To participate in the book drive, interested members of the HMS community can donate recent editions of medical books from their personal libraries, purchase books online through an Amazon Wish List, or donate funds toward library furnishings such as bookcases and desks.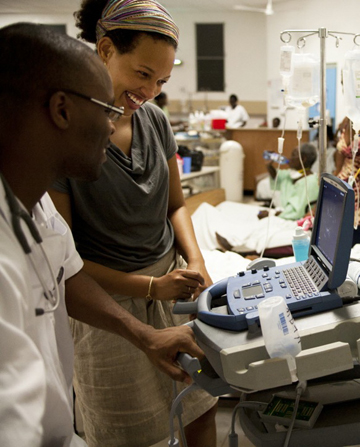 The catastrophic earthquake that struck Haiti on January 12, 2010, killed nearly 300,000 people and devastated the nation's infrastructure. When the last aftershock had settled, many of the nation's health education and health care delivery facilities were left in ruins. The island nation's main nursing school and the National Medical School were crushed by the quake, and many of the nation's hospitals and health clinics were shattered and gone.
An international coalition of nongovernmental, governmental, corporate, foundation and academic partners (including Harvard Medical School and many of its affiliates) has worked together to help Haiti rebuild and renovate its health system, but four years on, there is still much work to be done.
"One of the biggest challenges for health care delivery in developing countries is the lack of human resources for health," said Morse. "You can't offer high quality care without physicians and nurses, and you can't train physicians and nurses without educational facilities and training materials."
Haiti's health system was already struggling to meet its people's needs, and things only got worse after the earthquake, Morse said.
Current students at Haiti's national medical school are crowded into the one building that was not destroyed in the quake. Efforts to rebuild the school are stalled, and the library, relegated to a small basement room, is stocked with a handful of books that were salvaged from the ruins of the school.
The new Mirebalais University Hospital, a state-of-the-art teaching hospital on the outskirts of Port-au-Prince, opened to patients in March 2013 and launched three residency programs in October, but physicians in training there also don't have access to a functioning medical library with up-to-date texts.
Faculty members who have written medical texts, are updating their own extensive personal libraries, or have received review copies of books that they do not need can help build a crucial resource to support medical student and resident education in Haiti in a concrete way, the event organizers said.
Click here for more information on the book drive and the reception (RSVP suggested, but not required).
Pages