News
When Our Patients Fear Us
"I never go to doctors," Mr. S announced defiantly. But he then looked away, his eyes betraying anxiety.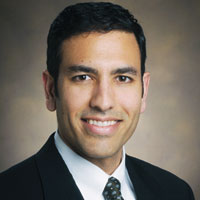 "Well," I said, "what brings you here tonight?"
Mr. S was my last new patient on a busy call shift at our community hospital in Jamaica Plain. At 57, he was the youngest person I admitted that evening by nearly two decades. As with my earlier admissions, his entire reason for coming to the hospital—however complicated or nuanced—had been condensed by the emergency room into a single word that flashed on my pager: "hematuria."
Though bloody urine may sound alarming, physicians most often use the term to refer to the microscopic amount of blood that enters the urine in the setting of a kidney stone, urinary tract infection or enlarged prostate. Beets and certain medications can also give the urine a pinkish hue, which patients sometimes mistake for blood. I contemplated a short list of explanations for Mr. S' hematuria, all benign.
Unexpectedly, his initial lab tests revealed profound anemia and significant renal dysfunction. I reviewed Mr. S's electronic medical record for prior measurements of hematocrit and creatinine to assess his normal baseline, but none had been logged in more than six years. In fact, his entire record was blank aside from a handful of notes by a dermatologist who once treated his psoriasis. I frowned. The current status of most of his body—from DNA to organ—was unknown.
When I arrived at his room, I thought I was in the wrong place. My "youthful" 57-year-old patient appeared haggard and emaciated, his body an awkward skeleton outlined by a loosely-draped sheet. He had a salt-and-pepper beard and dark eyes set deeply between hollow temples.
"Did you just move back to the area?" I asked.
"No, I've lived around here most of my life," he replied. "Why?"
"We don't seem to have any recent medical information on you in our system," I said. "Do you have a primary care physician at some other hospital?"
That's when Mr. S told me he never goes to doctors, and I asked why tonight was different.
Mr. S said that he had come to the hospital because he could no longer urinate. And when his urine did dribble out at inconvenient times, day and night, it looked like frank blood. He pointed at the plastic serpent that ran from beneath his sheet to a collection bag at the foot of his bed. The content, unnatural and cranberry-colored, was hardly the microscopic hematuria I had expected.
My concern grew with each fresh detail. In addition to his difficulty urinating, Mr. S had unintentionally lost more than 40 pounds in the past year. He also complained of debilitating fatigue. Despite months of concerning symptoms, Mr. S had refused to seek medical assistance.
I was perplexed. In every way, Mr. S seemed like a normal guy. He worked as a technician for a mobile phone company. In his free time, he took care of his elderly mother. But when it came to seeing doctors, he had kept his distance until one essential part of his body had stopped working.
Many of my male patients don't like coming to the hospital. They tell me how anxious they become around doctors, nurses and "sick people." Yet begrudgingly, they show up for yearly physicals, give blood for a cholesterol test, lie still for the ultrasound that looks for a bulge in their aorta, and agree to the invasive colonoscopy that hunts pre-cancerous polyps. They are the minimalists who interact with the medical system just enough to circumvent a longer, more protracted interaction—with that same system.
Mr. S had somehow evaded us for much of his adult life.
Should I have been surprised? We physicians may be much to blame. We interrogate our patients intimately, determined to turn up some small diagnostic clue like a coin on a beach. We examine their bodies' every nook and crevice. Still not satisfied, we scrutinize their urine, stool and phlegm. We insert tubes where nature never intended. We prescribe drugs that often lead to new symptoms. We tell patients they have cancer or heart failure and then inquire ridiculously, "Do you have any questions?"
We do all this and expect our patients to just trust us. We believe that in the end, their sacrifices are marginal. But are they really? How much humanity should people routinely give up when they become patients? Mr. S's refusal to seek medical care reminded me how much I expect from my patients, and how much I take for granted.
Ultimately diagnosed with stage IV bladder cancer, Mr. S has since passed away. His story is an unfortunate example of what can happen when the medical system fails in one important but under-appreciated way. How do we better care for patients who fear us?
Sameer Chopra, MD PhD, is a third-year resident in internal medicine and genetics at Brigham and Women's Hospital. The opinions expressed are not necessarily those of Harvard Medical School, its affiliated institutions or Harvard University.