News
Taking Mentoring to the Next Level
Ellen McCarthy, HMS associate professor of medicine and an epidemiologist and health services researcher at BIDMC, has recently been named an assistant dean in the Office for Diversity Inclusion and Community Partnership (DCP).  An award-winning mentor, McCarthy will oversee DCP mentoring and faculty leadership development programs in this new leadership role.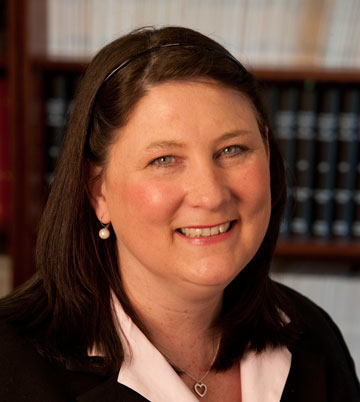 "I know what it takes to advance in academic medicine, and as a woman with young children, I also understand competing demands and challenges faculty face as they advance their careers," McCarthy said, when asked what attracted her to the position. 
She cited the importance of a culture of mentorship in fostering her own career as she faced the competing challenges of academic medicine and motherhood.
"I am fortunate to come from a division with a culture which values and promotes mentorship and respect at all levels. I have also had excellent role models who have helped me navigate negative experiences.  I know that many people do not have these same opportunities, so I am excited to be in a position to lead the HMS initiative to develop and implement programs to support the efforts of faculty and trainees to achieve success in academic medicine," she said. 
McCarthy sees potential synergies between her new leadership position and her research in health care disparities.
"My research has focused on understanding barriers to care faced by vulnerable populations including racial and ethnic minorities and economically disadvantaged patients. Many of these same factors may also present challenges to under-represented minorities as they advance in their medical careers. My new role will focus on developing programs to address some of the barriers to recruitment, advancement and retention of talented trainees and faculty from diverse backgrounds. I believe that by increasing diversity in medicine, we will create a downstream effect of reducing health disparities," she said.