News
Primary Care Breakthrough
On Oct. 28, HMS announced the launch of the Center for Primary Care, a center of excellence geared toward transforming primary care education, research and delivery systems. Made possible by a $30 million anonymous gift, the Center, which is without precedent in the United States, will have physical and virtual dimensions, serving as both a physical and intellectual docking point for students, residents, fellows and faculty from across HMS and its affiliated teaching hospitals.
"This new Center will more effectively position HMS to develop programs and train leaders in primary care and health systems research, education and policy," said Jeffrey S. Flier, dean of the Faculty of Medicine. "The Center will also contribute to innovation in primary care delivery, which we expect to have transformative, global impact."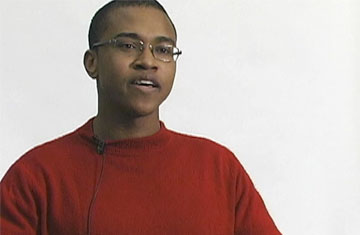 Uncertain Future: America Faces a Primary Care Crisis
"Harvard Medical School's commitment to leadership in all aspects of academic medicine led to serious, action-orienteddiscussions about the future of primary care, and this gift is a direct result of those conversations," said Harvard University President Drew Gilpin Faust. "I applaud Dean Flier for his bold and inclusive approach to forging primary care's next frontier."
The Center grew out of a year-long collaborative effort led by the Primary Care Advisory Group (PCAG), comprising HMS faculty, administrators, residents and medical students. Dean Flier charged this group with assessing the state of primary care at HMS and developing recommendations to enable the School to strengthen its commitment to primary care education, research and clinical innovation. The PCAG and its subgroups met regularly from October 2009 to April 2010, soliciting expert input from the Harvard community and throughout the United States and abroad. A second grassroots group, Primary Care Progress, also met regularly, organizing a series of town hall meetings that brought together hundreds of members of the Harvard primary care community to contribute to the PCAG's dialogue.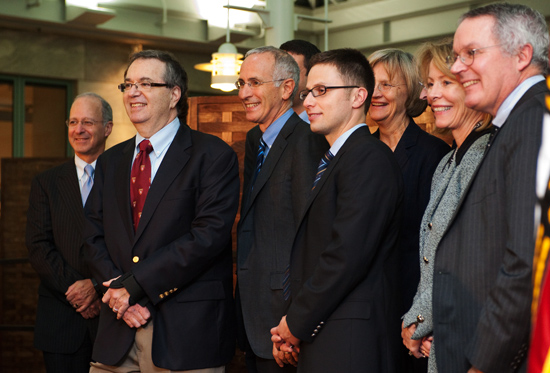 The PCAG co-chairs, professors of medicine Russell Phillips and David Bates, submitted their recommendations to Flier last May.
Over the last few years, diverse stakeholders nationwide have acknowledged a primary care crisis in the United States. Despite mounting evidence that health care systems with a primary care orientation provide better care at lower cost, primary care receives less funding in this country in proportion to specialized disciplines than in any other developed nation. Primary care providers are typically underpaid and overworked compared to other medical specialties, and many of them are disillusioned.
Fewer students are choosing to practice primary care. In the face of this dire picture, groups around the country are innovating new primary care delivery models that offer the potential of helping to transform the U.S. health care delivery system.
HMS has always been deeply committed to primary care medicine and education and has invested significantly in training future doctors in primary care through a variety of mechanisms to enhance the clinical experiences of MD students. The School strongly encourages innovation in both education and care delivery, as evidenced by the new Crimson Care Collaborative, an initiative of the John D. Stoeckle Center for Primary Care Innovation at the HMS-affiliated Massachusetts General Hospital. This primary care clinic, which was jointly designed and is administered and operated by faculty and medical students, serves patients who lack a primary care physician, whether insured or uninsured. The evening clinic opened on Oct. 5.
Despite these and many other efforts, HMS recognizes the need to coordinate and leverage Schoolwide efforts in primary care more effectively.
The new Center for Primary Care will draw together the community—HMS students, basic science and clinical faculty, experts in other Harvard schools, and an extensive network of national and international collaborators—and fortify them with new financial resources to focus on three broad areas of primary care education and investigation:
Medical education. The Center will reinforce all students' exposure to educational offerings in primary care systems while helping students with particular interest in primary care identify and receive funding for opportunities in education, research and practice improvement.
Local, national and international leadership. The Center will have a renowned director identified by a national search who will sit in an endowed chair. He or she will have a primary academic home in the HMS departments of Health Care Policy and/or Global Health and Social Medicine and a secondary appointment in a Harvard teaching hospital. The Center will bring together experts from around the world for discussion, symposia and collaboration and will play a key role in promoting active discourse.
Primary care delivery and innovation research. The Center will also provide a new and more integrated academic home, with substantial funding, for primary care scholarship, particularly in the area of health care policy and primary care delivery system innovation.
"A strong primary care infrastructure is essential for the health of a nation," said Barbara McNeil, the Ridley Watts Professor of Health Care Policy and head of the HMS Department of Health Care Policy. "We're thrilled that HMS will be home to this new center, which will undoubtedly serve as a transformative agent for primary care both here and elsewhere."
"The Center's establishment speaks to the dedication and vision of the HMS community," said Flier. "It is at moments like these that I'm especially proud to be here."