News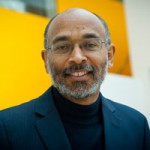 Emery Brown, the Warren M. Zapol Professor of Anesthesia, was awarded the 2011 Jerome Sacks Award for Cross-Disciplinary Research from the National Institute of Statistical Sciences (NISS). The award, named in honor of the founding director of NISS, recognizes "sustained, high-quality cross-disciplinary research involving the statistical sciences." Brown's research focuses on the development of signal processing algorithms to characterize how patterns of electrical discharges from neurons in the brain represent information from the outside world. Since receiving the NIH Director's Pioneer Award in 2007, Brown has been using a systems neuroscience approach to study how anesthetic drugs act in the brain to create the state of general anesthesia. The award was announced in August at the 2011 Joint Statistical Meetings in Miami, Florida.
Karen Costenbader, of the Rheumatology, Immunology and Allergy Division at Brigham and Women's Hospital, has been selected to receive the 2011 Henry Kunkel Young Investigator Award from the American College of Rheumatology. The award is given annually to a young physician scientist who has made outstanding independent contributions to basic or clinical research in rheumatology. Costenbader with receive the award at the ACR Annual Scientific Meeting in Chicago in November.
Anthony Hollenberg was named chief of the Division of Endocrinology, Diabetes and Metabolism at Beth Israel Deaconess Medical Center, where he also serves as director of Strategic Research Planning and Development. Hollenberg, an associate professor of medicine at HMS, maintains an active laboratory investigating the molecular mechanisms by which thyroid hormone regulates metabolism, and since 1995 has received continuous funding from NIH.
Shuji Ogino of the Department of Pathology at Brigham and Women's, has received the Ramzi Cotran Young Investigator Award from the United States and Canadian Academy of Pathology (USCAP) for his research of Molecular Pathological Epidemiology (MPE), an evolving interdisciplinary science. The award is presented each year to an outstanding pathologist at the age of 45 or younger. The award is named for the former chairman of Department of Pathology and a past president of USCAP. Ogino was presented with the award at the USCAP Annual Meeting in San Antonio, Texas.
Marc Schermerhorn was named the new chief of the Division of Vascular and Endovascular Surgery within the Roberta an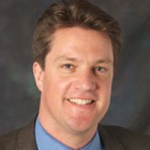 d Stephen R. Weiner Department of Surgery at Beth Israel Deaconess. With this appointment, he will also lead one of the three divisions of the CardioVascular Institute as chief of Vascular and Endovascular Surgery. Schermerhorn, an associate professor of surgery at HMS, serves as chief of the Section of Endovascular Surgery and as director of Clinical Research in the Division of Vascular and Endovascular Surgery.
Four faculty members at Brigham and Women's were named Boston Business Journal 2011 Champions in Healthcare. The annual awards honor leading professionals who are making major contributions to health care in Massachusetts. These recipients were honored during a ceremony in August:
Martha Jurchak, HMS instructor in psychiatry and exe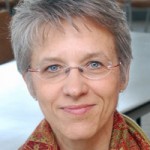 cutive director of the Ethics Service at Brigham and Women's, was honored in the "Nurse" category. Jurchak was recognized for her ability to facilitate an ethical discussion among care providers, patients and families, and to create a mutually respectful, compassionate, safe space for everyone's voice to be heard.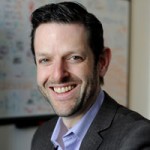 Jeffrey Karp, HMS assistant professor of medicine and co-director of Regenerative Therapeutics in the Biomedical Research Institute at Brigham and Women's, was selected in the "Innovator" category. Karp was acknowledged for pushing the boundaries of science to improve patient care.
Jo Shapiro, HMS associate professor of otology and laryngology, and chief of the Division of Otolaryngology at Brigham and Women's, was honor
ed in the "Administrator" category for her work in establishing and directing the hospital's Center for Professionalism and Peer Support. The center is a national model with the ultimate goal of providing compassionate, high quality patient care by reinforcing standards for professionalism, by supporting providers across every discipline, and by helping to protect them against burnout and emotional impairment.
John Wright, HMS assistant clinical professor of orthopedic surgery and director of performance improvement in the Department of Orthopedics at Brigham and Women's, was recognized in the "Physician" category for his effortsin the past four years to re-examine knee replacement surgeries and pioneer change, both in the way patients are cared for and in how the medical team thinks about providing this care.
The Pain Management Center at Brigham and Women's has been recognized as a Center of Excellence by the American Pain Society (APS). Created to help advance the quality of pain management in the United States, the APS Clinical Centers of Excellence in Pain Management Awards are given annually and recognize pain-care teams that overcome difficult challenges to provide outstanding care for those with chronic pain disorders, acute pain after surgery or trauma, and in palliative care settings for pain from cancer and other terminal conditions. The award program aims to honor programs or services that exemplify the provision of outstanding clinical care regardless of size.
McLean Hospital, the largest psychiatric affiliate of HMS, has been named America's top freestanding psychiatric hospital for the 22nd consecutive year, according to the U.S. News & World Report annual "Best Hospitals" survey. McLean placed third among all psychiatric services nationwide. The core mission of Best Hospitals is to guide patients who need an especially high level of care because of a difficult surgery, a challenging condition or an added risk because of other health problems or age. Founded in 1811 as the first psychiatric hospital in New England, McLean is one of the world's preeminent resources for psychiatric care, research and education. A complete list of the 2011 rankings is online at www.usnews.com/besthospitals.
Wyss Institute for Biologically Inspired Engineering at Harvard University is a finalist for a 2011 INDEX: Design f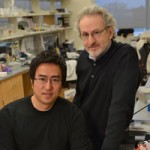 or Life Award for creating the lung-on-a-chip microdevice, which has the potential to help replace animal testing and to accelerate the arrival of promising and affordable new drugs on the market. The lung-on-a-chip is based on technology developed by Wyss Institute Founding Director Donald Ingber and Wyss Technology Development Fellow Dan Dongeun Huh. It combines microfabrication techniques from the computer industry with modern tissue-engineering approaches and living human cells to create a living, breathing lung on a clear, flexible microchip the size of a computer memory stick. The simple device recapitulates human lung responses to infection, inflammation and environmental toxins. The Wyss Institute was one of 61 finalists selected by an international jury from a total of 966 nominations. The INDEX Awards honor designs from around the world that have the most potential to improve people's lives. Given biennially in the categories of body, home, work, play and community, the INDEX awards are the largest monetary design prizes in the world, with each winner receiving 100,000 Euros.