News
New Appointments to Full Professor: Spring 2012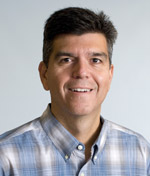 Carlos Camargo
Professor of Medicine
Massachusetts General Hospital
Camargo's research focuses on nutrition and respiratory/allergy disorders, including the role of vitamin D on infectious disease. He also founded and directs the Emergency Medicine Network, an international research collaboration that has completed many studies on respiratory/allergy emergencies and on diverse public health issues.  
---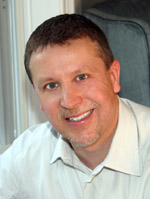 Edmund Cibas
Professor of Pathology
Brigham and Women's Hospital
Cibas is a recognized leader in the field of cytopathology. He established the Fine Needle Aspiration (FNA) Center at BWH, which provides safe and accurate, minimally invasive diagnosis for patients. He has trained a generation of academic cytopathologists and is the author of a textbook in cytopathology. His leadership role in the Thyroid FNA State of the Science Conference at the National Cancer Institute led to the development and wide adoption, in the U.S. and abroad, of The Bethesda System for Reporting Thyroid Cytopathology.
---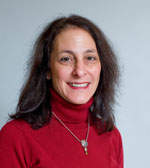 Elizabeth Goodman
Professor of Pediatrics
Massachusetts General Hospital
Goodman is the Director of the MGH Center for Child & Adolescent Health Research and Policy. She is a leading scientist studying the psychological and physiological processes through which social hierarchies influence health in adolescents and the transition to adulthood, and pioneered the development of the field of subjective social status research in adolescence. She is also the associate chair for community-based research at MassGeneral Hospital for Children and director for the HMS Human Development course. 
---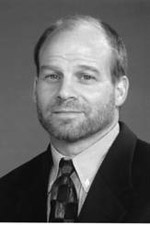 Mitchel Harris
Professor of Orthopedic Surgery
Brigham and Women's Hospital
Harris is the chief of Brigham and Women's Orthopedic Trauma Service as well as an active member of the adult spine service. His passion for these two specialty areas has led to his international reputation as a researcher and educator in the evaluation and management of spine injured polytrauma victims. He is one of the founding directors of the highly successful BWH-HBS Leadership Program, which provides managerial training to medical staff interested in pursing leadership roles within the academic medical community.
---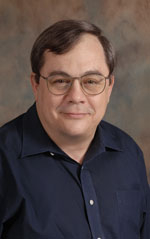 Dan Longo
Professor of Medicine
Brigham and Women's Hospital
Longo  has been a leading figure in the treatment of malignant lymphoma including new treatments targeting CD30, CD40, HLA Class II molecules and immunoglobulin idiotype.  His laboratory work has focused in part on the regulation of lymphocyte proliferation and NK cell effects on hematopoiesis. Longo is deputy editor of the New England Journal of Medicine. 
---
Gerassimos "Mike" Makrigiorgos
Professor of Radiation Oncology
Dana-Farber Cancer Institute
Makrigiorgos is director of the Medical Physics and Biophysics Division of Radiation Oncology where he leads a Division of Physicists and Biophysicists that performs image-guided radiation treatments for over 300 patients per day. A physicist and biophysicist by training, his research centers on identifying the dosage and effect of radiation on DNA at the cellular and molecular levels and quantifying rare DNA mutations in tumors and clinical samples. He is widely known as the inventor of novel PCR-based technologies for DNA molecular diagnostics. 
---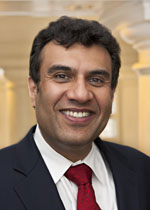 Mandeep Mehra
Professor of Medicine
Brigham and Women's Hospital
Mehra is professor of medicine and executive director of the Center for Advanced Heart Disease at the Brigham and Women's Hospital. He is a leading investigator in the field of mechanical circulatory support and heart transplantation with a wide range of investigational activity into biomarkers, novel immunosuppression, translational genomics of allograft rejection and post-transplant coronary artery disease.  He is also editor-in-chief of The Journal of Heart and Lung Transplantation.
---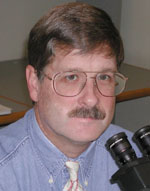 Rick Mitchell
Professor of Pathology and Health Sciences and Technology
Brigham and Women's Hospital
Mitchell's clinical interests in cardiovascular pathology synergize with his basic research concerning the mechanisms underlying acute and chronic cardiac transplant failure.  As associate director of the HST program and as a long-time educator within the HST curriculum, he has had the pleasure and honor of teaching and mentoring over a generation of some of the very best and the brightest medical and graduate students in the world.
---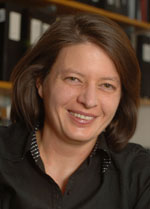 Kornelia Polyak
Professor of Medicine
Dana-Farber Cancer Institute
Polyak is an internationally recognized leader of the breast cancer field. She  has been at the forefront of studies employing genomic approaches to study human breast cancer, and  was the first to perform comprehensive molecular characterization of cell types within a human tumor to determine that gene expression and epigenetic alterations occur in each cell type during tumor progression.  This research has had a profound impact on our understanding of breast cancer pathogenesis.