News
First-years Envision the Next Decade
At the start of the new academic year, Focus asked a group of incoming medical and dental students the following question: How do you think medicine will evolve over the next decade, and why did you choose HMS to prepare you for that vision?
---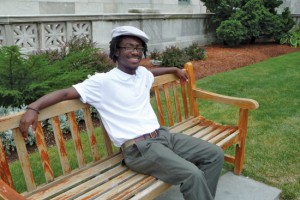 I believe that during the next 10 years the medical field will potentially see three things occur. With the advancement of personalized medicine, I believe cancer research will approach far more longitudinally effective treatments. Meanwhile, with discoveries such as VRCO1 and VRCO2, HIV/AIDS research will come even closer to finding an effective vaccination strategy. Thirdly, I believe the glaring holes in our health care system and their unequivocal nature have been so publicly exposed that these next years will see major health care reforms.
I came to HMS because it will allow me to be at the forefront of any of these three occurrences. I believe HMS is a wonderful place to develop as a thinker and scholar. I also believe that attending this institution will give me a credibility that will afford me a platform to not only voice my opinions, but be heard, on important issues.
I'm not presumptuous enough to have any grandiose idea as to what the future of medicine will be, because I barely have scratched the surface of what the current issues in medicine are. But from my standpoint, these are the things that seem like real possibilities in the next 10 years.
—Stephen Allsop
---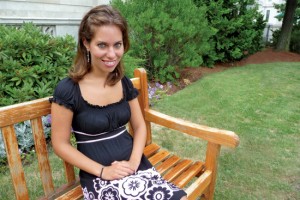 Where do I see medicine in 10 years' time? I wish there were an easy answer. My idealistic side wants me to say that in the U.S., there will finally exist universal health care. Our technological advancements will allow personalized medicine to become a reality. We will be able to diagnose diseases like Alzheimer's as early as the age of 30, and vaguely understood disorders like autism will also be elucidated. The development of treatments for these diseases will be under way. Effective microbicidal treatments for HIV/AIDS will be in use in the majority of developing countries, curbing the spread of the virus and empowering women to take a stand in their health care.
But my cynical side says even if the law mandates that everyone in the U.S. must be able to obtain health insurance, there will still be political action from pockets of people condemning the provision of free care for groups such as illegal immigrants, forgetting that health care, like access to education and food, is a basic human right.
Further, even if everyone has insurance, there will still be an ever-increasing black hole of insured citizens who simply do not have access to the ever-decreasing number of primary-care physicians. In developed countries, with more information at hand, patients' health-related desires will increasingly be contrary to those of their doctors, who are required not only to care for their patients but also act as their service providers. Consequently, doctors, scared and disillusioned by malpractice, will continue to order more and more tests, driving up the costs of health care.
The patient cost of personalized medicine will be so staggering that only a select few will be able to take advantage of it. In reality, the sheer cost of medicine, that treats so few, will eat away at valuable resources that would otherwise go into treating and investigating diseases afflicting developing countries, such as pneumonia and diarrheal diseases, the two biggest childhood killers.
As we move forward in our understanding of complex neurological diseases, we will continue to move backwards in our applications of basic health care, as Americans eat more, exercise less and continue to loosen their belts. As our confidence grows in our ability to combat HIV/AIDS, we will become lax in paying attention to the grass roots of health care such as basic nutrition and fitness. And, as nature runs its course, the next pandemic will one day come, and despite all our technological tools, we will be powerless to prevent the death of millions.
With this foreboding outlook on medicine, I have to sit and reflect, again, why I am choosing to enter this bleak field. My view? There is a difference between medicine and my medicine. What I've described is medicine. My medicine starts with me: my person, my dreams, my motivations, my actions.
In 10 years' time, I want to be involved in clinical research. I want to be traveling the world, treating those who are most in need and applying the results of research to those same people. I want to be involved in policy, changing priorities so they might be more beneficial.
My goals are not grandiose; I fully believe it is the small actions, the details that count. Seeing patients smile, helping one patient at a time—that is what my medicine is about. I can aspire to make a large-impact difference, and maybe someday the little actions might add up. My medicine, in 10 years' time, will not be eradicating a disease or finding a cure. It will be about looking at a patient not as a jumble of differential diagnoses. It will be about seeing and understanding his life, the cultural and sociological melting pots that brought him to me in the first place. It will be about sitting by the bedside of a patient who needs me, holding her hand at her time of need.
—Karolina Brook
---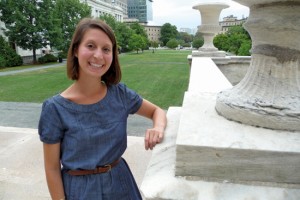 In 10 years, I believe that new insights into the human genome will have affected nearly every aspect of medical care. Prevention of disease can be improved by a growing knowledge of the associations between single nucleotide polymorphisms (SNPs) and individuals' predispositions to a range of illnesses. Advances in pharmacogenomics may allow drug treatment to be tailored more specifically to the physiology of each patient. As the speed at which the genome can be sequenced accelerates, the cost of this service will drop, making it available to larger numbers of people.
Of course, laying bare the secrets of human DNA will raise many new ethical quandaries. Do we genotype healthy children or young adults, predicting their risk for potentially frightening future disease? How will reproductive and prenatal decision-making be affected? What will insurance companies do with this loaded new information?
At Harvard Medical School, I look forward to acquiring the scientific knowledge necessary for understanding the human genome's expanding role in health care—as well as the compassion and thoughtfulness to help promote the most ethical use of this new technology. I am thrilled to be here, ready to learn with and work with my classmates in the HMS–HSDM Class of 2014.
—Nina Gold
---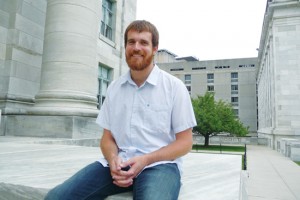 I believe the one certainty about medicine over the next 10 years is change. For that change to be positive, it will require innovation, open minds, and a rising generation of physician-leaders capable of ushering in a new era of American health care. I came to HMS to learn from some of the most active minds in medicine today and to engage with classmates who will inspire and challenge me to become the best physician possible as I enter a profession at the cusp of revolution.
—Daniel Seible
---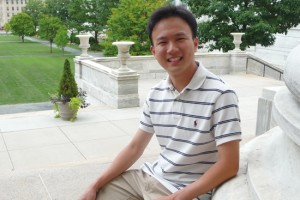 Over the next decade, I think medicine will have a stronger emphasis on transitional care. As a master's student at Carnegie Mellon, I had an opportunity to do a collaborative project with the Children's Hospital of Pittsburgh of the University of Pittsburgh Medical Center. Our team created a program to help children with chronic illnesses as they transitioned from pediatric care to the adult care providers. From my experience, I learned there really isn't a standardized program across the country to help sick children transition to a new provider.
I think the health care community is realizing that we need to do a better job of educating and empowering our patients to take ownership of their health and be ready to move from one health care setting to another. This doesn't have to apply strictly to kids with chronic illnesses; there are transition programs across the country that are being developed for elderly patients who are discharged from the hospital and for graduating high school seniors who are learning how to seek medical help when they move to college.
I know that the physician community at Harvard is continually looking for ways to provide better transitional care. I'm excited about collaborating with faculty mentors and utilizing the tremendous resources at HMS to be a part of the solution to remove the barriers that make transition such a difficult process for both patients and providers.
—Samuel Kim
---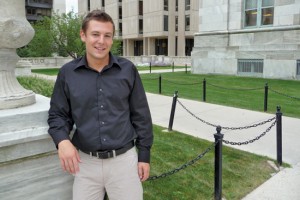 Why am I here at HSDM? I have not the slightest clue as to what turn medicine and dentistry will take in the future. I say this because of what I have learned in the field of finance. Who is to predict the turn of the economy a month or a year from now if we cannot even predict tomorrow. To that extent, I chose Harvard to prepare me for this vision.
The path to this point has been gradual, but one facet has remained constant. From as far back as I can remember, my father would send me off to school with the words "Be a leader." At different points in my academic career, these words have taken on different meanings. As I left my interview at HSDM and waited for my parents to pick me up, I spoke with the security guard on his own impressions of the School. In one short sentence, he explained, "The one thing this school does is create leaders."
In my first few days at HMS–HSDM, I have already learned not to generalize about a patient population based on demographics. Therefore, if you know one Dominican patient, you know exactly one Dominican patient, and not all Dominicans. But it is my hope that at the end of these four years, I will be able to generalize that each of my classmates at HMS–HSDM is a leader, and nothing less. I look to HSDM not for education, but to shape me into a great leader, because leaders do not predict the future of health care, leaders determine it.
—Gino Inverso
---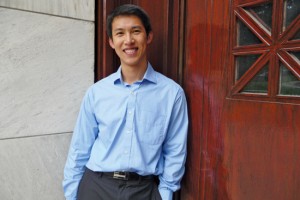 As a future dentist, I believe that dentistry will evolve in three directions: preventive dentistry, cosmetic dentistry and clinical dentistry that relies heavily on dental specialties. Society will place a great emphasis on preventing dental diseases, such as dental caries, through education and invention of better dental hygiene products. As people's dental health improves, our desire will be to have more aesthetic teeth rather than simply functional teeth. A great deal of research will be done in this area to satisfy people's demands.
I believe that if preventive dentistry does its job, most of the dental diseases will be controlled. And when things do go uncontrolled (such as dental implants for victims of car accidents, dental braces for dental malocclusion), the cases themselves will tend to be more serious and often require dental specialists for treatment.
Thus I believe that the new generation of dentists will need to not only understand the broader aspects of dentistry but also develop expertise in one dental specialty. Coming to HSDM gives you this opportunity. And combining this expertise with my undergraduate degree in policy analysis and management, I could also choose to pursue an MBA on top of the DMD, which would enhance my management skills for better health care delivery.
—Jin Lin
---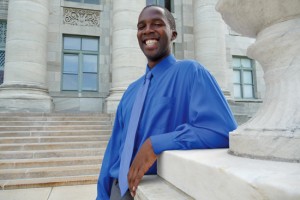 Over the next decade medicine will become more participatory. The beginnings of it can already be seen as technologies such as the mobile phone are allowing people better access to their health information and integrating health into their daily life. This trend will continue as technology allows people to better understand and manage their health and moves health care from the reduction of disease to the maintenance of health, since it will become more easily understood and incorporated into daily routines.
I chose HMS as the place to prepare for that vision because of the breadth of resources and culture at Harvard. HMS acts as its own idea incubator. You are constantly being told to engage new ideas and processes, and being exposed to designers, linguists, patients, etc. in the hope that these new interactions will result in new ideas. To create a truly participatory health system, you need sociologists and designers working together to understand the user experience; you need engineers and practitioners to build the systems; and you need patients and health systems open to being early adopters and implementers. HMS has all of these. At HMS you are challenged not only to walk on the cutting edge but to jump off of it, comforted by the fact that those around you are willing to take these intellectual leaps of faith with you.
—Nworah Ayogu
---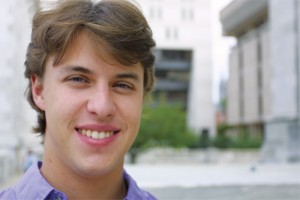 I believe that medicine will continue to evolve at an even faster pace as we delve deeper into the 21st century. Although some of the clichés of sci-fi movies, such as human cloning and hibernating bodies, will probably not occur, the future has never looked so promising. I believe that at the vanguard of change, medicine will become personalized. New techniques in genetic testing will allow physicians to quickly and painlessly obtain a patient's genetic markers and then tailor an individualized treatment strategy that suits the individual's needs. As can be expected, this will lead to fewer unwanted side effects and an improved response to treatment.
Although less hyped than the genetic component of personalized treatment, I believe the bedside manner of physicians will experience a revolution as well. Today, many physicians are criticized for failing to spend enough time or not connecting with their patients. In the shadow of clinical investigations, research in patient-based cultural sensitivity is advancing quickly. We now know that certain physician behaviors, some of which are culturally correlated, help to improve a patient's receptiveness to advice or his likelihood to come back for a follow-up appointment, among other beneficial behaviors. While doctors improve a patient's prognosis using personalized treatment, being culturally sensitive to that individual's needs will serve to establish a good rapport as well, further improving treatment outcomes. These two together will result in a great individualization of patient care and, once the technology evolves sufficiently to make it cost permissive, a leveling of the medical playing field across socioeconomic and racial lines.

The decision to join HMS for me was an easy one. At the end of the 1960s, while some medical schools remained segregated, Harvard already had the Office for Recruitment and Multicultural Affairs. This to me represents a well-established commitment to increasing the number of minority physicians in medicine, an effort that I support wholeheartedly since it is a crucial step in reducing health disparities. Furthermore, I strongly believe that the talent, dedication and breadth of interest of the faculty and students at HMS will encourage me to become a socially responsible physician who is deeply committed to reducing health disparities in America and worldwide.
—Eduardo Hariton
---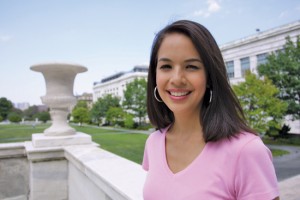 It is a privilege to be entering medicine at this moment. What drew me to HMS was its awareness that an integrated approach to medicine—one that involves collaboration between patient care, research and health policy—is key to the evolution of the field in the next decade. In terms of patient care, I have a great interest in homeless medicine. Programs such as Boston Health Care for the Homeless and the Family Van are examples that challenge the traditional paradigm of relying on individuals to seek care and instead bring care to individuals who may not otherwise have access. In terms of research, advances in health information and medical technology will facilitate the sharing of ideas and create innovative approaches to healing. Finally, in terms of health policy, the Patient Protection and Affordable Care Act will change the landscape of health care and nudge us toward a greater focus on preventive medicine. HMS offers the opportunity to pursue all of these interests in-depth and with the support of a vibrant community, leading hospitals, and a combined sense of mission. My vision will be challenged and strengthened by interactions with a passionate group of peers. I chose to come to HMS because I believe it will give me the skills to help advance medicine and public health in the most humane way possible.
—Katherine Koh
---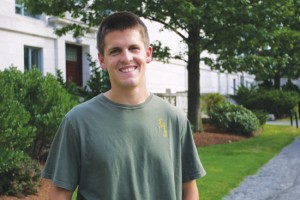 I see the future of medicine greatly benefiting from increased understanding of personal genetic information. This could allow physicians to treat patients based on their inherent susceptibilities while allowing researchers to link genetic tendencies of populations with disease incidence and transmission around the globe. Yet such advancement will come with the challenge to ensure that new interventions and treatments are distributed with a vision of global inclusion and equity. I believe that studying at HMS will help me to become a physician who is both capable of contributing to the development of the future paradigm of patient care and committed to delivering such innovations in a way that is fair and most beneficial to society.
—Benjamin Grannan
---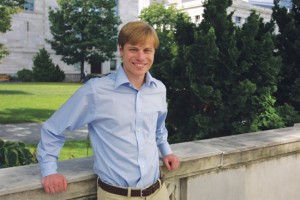 The field of medicine will undoubtedly go through a lot of change over the next decade. Technological innovation and scientific knowledge will certainly contribute to the changes in medicine by allowing for more effective disease management and treatment. As a student at HMS, I will have the privilege of learning from and working with the people making the important advances that will be integral parts of my clinical practice as a physician. Beyond the faculty members who are currently the leaders in their fields, I will be working with my classmates who will one day be leaders in various medical fields. Moreover, I can engage in groundbreaking research that will allow me to have a positive impact on millions of lives while preparing to continue conducting research that can help people all over the world. The primary reason for my decision to pursue a career in medicine was my deep desire to improve the lives of others. The basic science, clinical, and translational research being done at Harvard Medical School and its clinical affiliates helps the medical community make discoveries that save lives and improve quality of life. A large part of my decision to come to HMS was my desire to be part of that effort.
Over the course of the next decade, there will probably be significant changes to health care in the United States. Several of the people advising President Obama and the United States government on how to move forward with health care are Harvard Medical School graduates, faculty members, or previous faculty members. To be part of such an influential community will help me become an innovator who can potentially be an important part of the next generation of individuals working to improve the system. Reform of the health care system can have a profound impact on the lives of Americans and on the way that medicine is practiced in this country. Making medical care available to more people will contribute to much better health outcomes for people who currently do not have health insurance, but will also produce certain stresses on the system. To contribute to dealing with the issues that must be considered in order to reform the health care system would be a challenging, stimulating, and important way to help millions of Americans. At HMS, I will be exposed to faculty and classmates who are the current and future leaders of health care reform. The connections I will make will enrich my career in medicine, and were an important factor in my decision to attend Harvard Medical School.
—Jeffrey Cohen
---
Photos by Jennifer Sarbahi.