News
Delirium a Hidden Toll of Surgery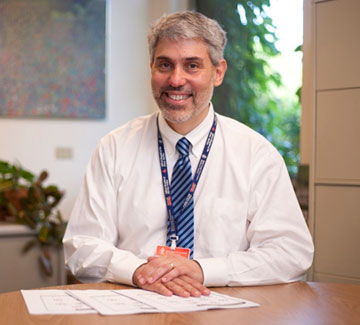 Older patients undergoing cardiac surgery often experience changes in cognitive function, such as memory problems or an inability to focus, in the days immediately following their operations. While these changes are usually temporary, for unknown reasons, a significant number of cardiac patients will encounter long-term cognitive problems, lasting as long as a year after their surgeries.
Now, new research published in the July 5 issue of The New England Journal of Medicine (NEJM), establishes a link between postoperative delirium and prolonged loss of cognitive function in cardiac surgery patients. Led by investigators at Beth Israel Deaconess Medical Center, the Aging Brain Center at Hebrew SeniorLife, and the University of Massachusetts Medical School, the findings suggest that interventions to prevent delirium in advance of surgery could help cardiac patients avoid long-term cognitive consequences.
A state of confusion that can develop following illness, infection or surgery, delirium is one of the most common complications in hospitalized patients over age 65. While the condition has been studied extensively in other patient populations, including general medical and surgical patients and orthopedic surgery patients, few studies of delirium have targeted cardiac surgery patients.
"With the aging of the patient population undergoing cardiac surgery and increases in survival after surgery, clinicians and patients are increasingly concerned with long-term outcomes," said co-lead author Edward Marcantonio, MD, section chief of research in BIDMC's Division of General Medicine and Primary Care and professor of medicine at Harvard Medical School. "While previous research has shown an association between postoperative delirium and functional decline in activities of daily living [such as grooming and dressing, driving, shopping, preparing meals and managing medications and finances], believe it or not, the association that's been most uncertain is between delirium and long-term cognitive difficulties."