News
Awards & Recognitions: September 2012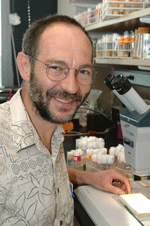 Norbert Perrimon, the James Stillman Professor of Developmental Biology at Harvard Medical School will receive a Howard Hughes Medical Institute (HHMI) Collaborative Innovation Award for the project "Live-cell proteomics of polarized cellular structures."
The awards will bring together a total of six teams with wide-ranging expertise to solve challenging problems. HHMI will invest $40 million over the next four years to enable the teams to carry out potentially transformative research. Each collaborator will receive funds from HHMI to cover their research budget for the HCIA project, and the flexibility to pursue their best ideas.
Perrimon's team will develop methods of isolating proteins located in spatially defined regions inside cells, which they will use to investigate the role of polarization in cellular processes, such as development and synaptic signaling.
---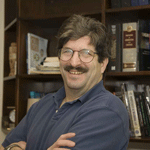 Gary Ruvkun, HMS professor of genetics at Massachusetts General Hospital, and Victor Ambros, professor of molecular medicine at University of Massachusetts Medical School, received the 2012 Dr. Paul Janssen Award for Biomedical Research.
Ambros' laboratory yielded the discovery of the first microRNA and Ruvkun's laboratory identified how that microRNA regulates its target messenger. Together, they demonstrated that the microRNA inactivates its target through direct, base-pairing interactions. Since their discovery, the small RNA field has grown to thousands of papers, many focused on particular diseases and potential treatments. The research has come full circle — from fundamental biology to medicine, and today we recognize that the human genome contains perhaps as many as 1,000 microRNAs that serve as pivotal regulators of both normal and disease physiology. 
---
Jenna Geddes, a student in the Graduate School of Arts and Sciences at Harvard University, received the Student Training and Research in Tumor Immunology award from the Cancer Research Institute.  Geddes is working with sponsoring scientist, Charles Dimitroff, HMS assistant professor of dermatology at Brigham and Women's Hospital. Her research focuses on analyzing the efficacy of galectin-1 ligand inhibition in adoptive T cell therapy.
---
Ross Zafonte, HMS Earle P. and Ida S. Charlton Professor of Physical Medicine and Rehabilitation, and the vice president of research, education, and medical affairs at Spaulding Rehabilitation Network, received the 2012 William Fields Caveness Award from the Brain Injury Association of America. This award is presented to an individual who, through research on both a national and international level, has made outstanding contributions to bettering the lives of people who have sustained a brain injury.
---
Vadim Bolshakov, HMS professor of psychiatry and director of the Cellular Neurobiology Laboratory at McLean Hospital, received the 2012 Association for the Study of Neurons and Diseases (AND) Investigator Award at the seventh annual International Conference of Neurons and Brain Diseases, held at McGill University in Montreal.
---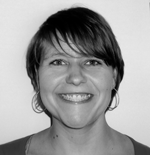 Kathleen Barnes, a 4th-year medical student at HMS, received one of five 2012 Pisacano Scholarships from the Pisacano Leadership Foundation. The scholarships, valued up to $28,000 each, are awarded to students attending U.S. medical schools who demonstrate a strong commitment to the specialty of family medicine. In addition, each applicant must show demonstrable leadership skills, superior academic achievement, strong communication skills, identifiable character and integrity, and a noteworthy level of community service.
Kathleen recently completed her Masters in Public Health at the Harvard School of Public Health, and is currently finishing her final year of medical school. At the beginning of the year, she spent a month conducting primary care research at the Center for Excellence in Primary Care at the University of California, San Francisco, with mentors Kevin Grumbach and Thomas Bodenheimer. Recently, she published a perspective piece on the developing vision of primary care in the New England Journal of Medicine.
She plans to practice full-spectrum family medicine with an emphasis on women's health. She looks forward to becoming a leader in the transformation of how primary care is organized, financed and delivered.