News
Awards & Recognitions: June 2012
Clifford Saper, the James Jackson Putnam Professor of Neurology at Harvard Medical School, recently received the 2012 Distinguished Scientist Award from the Sleep Research Society.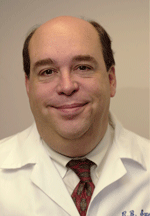 Established in 1989, the Distinguished Scientist award recognizes significant, original and sustained scientific contributions of a basic, clinical or theoretical nature to the sleep and circadian research fields.Saper's research explores the brain circuitry that controls basic functions, such as wake-sleep cycles and circadian rhythms, as well as cardiovascular and respiratory function. His laboratory has contributed to the understanding of the ascending arousal systems in the brain and the sleep promoting systems in the brain. It has also studied  the different behavioral states, and the brainstem circuitry controlling autonomic and respiratory activity.
---
Michael Slama and Eduardo Hariton, Harvard Medical School students, recently received Paul and Daisy Soros Fellowships for New Americans. The purpose of the fellowship is to provide opportunities for continuing generations of able and accomplished new Americans to achieve leadership in their chosen fields.
---
Mount Auburn Hospital was named one of America's "100 Best Hospitals" for cardiac surgery in 2012 by HealthGrades, an independent health care ratings company. HealthGrades used 12 years of Medicare data, 150 million patient hospitalization records, and 26 different diagnoses, procedures and conditions to rank the hospitals.
---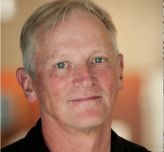 Frederick Alt, HMS Charles A. Janeway professor of pediatrics and genetics at Boston Children's Hospital, was awarded the 2012 Arthur Kornberg and Paul Berg Lifetime Achievement Award in Biomedical Sciences from the Stanford University Medical Center Alumni Association.  Alt was recognized for his discoveries of mechanisms that generate and suppress genomic instability in cancer cells and for his work on mechanisms that generate diverse antibody repertoires and their integration into lymphocyte development.  
---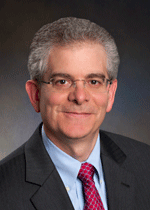 John Ayanian, HMS professor of medicine and health care policy, received the Society of General Internal Medicine (SGIM) 2012 John M. Eisenberg National Award for Career Achievement in Research. This award recognizes a senior SGIM member whose research has changed the way patients are cared for, research is conducted or students are educated. As a principal investigator, Ayanian has led research grants from the National Cancer Institute, Agency for Healthcare Research and Quality and major health care foundations.Ayanian is also a professor in the Department of Health Policy and Management at the Harvard School of Public Health.
---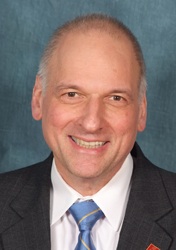 Jeffrey Garber, HMS associate professor of medicine at Beth Israel Deaconess Medical Center and Brigham and Women's Hospital, was named president of the American College of Endocrinology.Garber is the chief of endocrinology at Harvard Vanguard Medical Associates and a member of the Beth Israel's and Brigham and Women's endocrine divisions.
---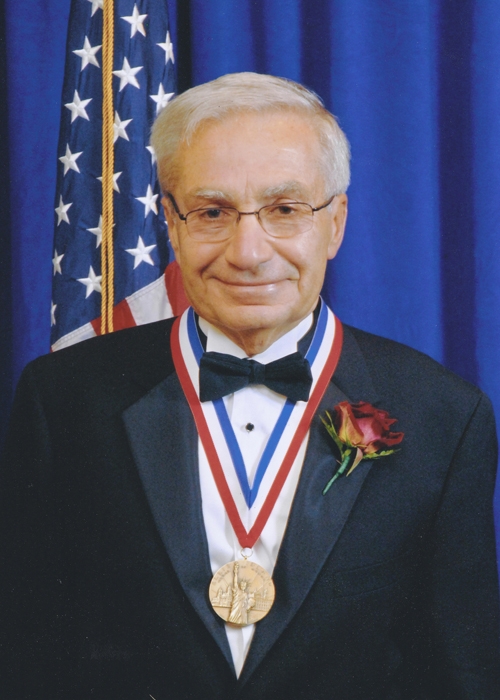 Nishan Goudsouzian, HMS professor of anaesthesia at Massachusetts General Hospital, received the Robert M. Smith award from the American Academy of Pediatrics as the foremost expert on muscle relaxants in children and for his outstanding contributions to the field of pediatric anesthesia.
---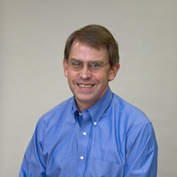 R. Paul Johnson, HMS associate professor of Medicine at Massachusetts General Hospital, was named interim director of the New England Primate Research Center.
---
The website of the Wyss Institute for Biologically Inspired Engineering received the 2012 Webby Award in the science category from the International Academy of Digital Arts and Sciences. The Wyss Institute uses nature's design principles to develop bioinspired materials and devices that will transform medicine and create a more sustainable world.
---
Grants
Ryan Corcoran, HMS instructor of medicine, was awarded the Damon Runyon Cancer Research Award. Corcoran's goal is to develop new treatment strategies for BRAF mutant colorectal cancer. Mutations in the BRAF gene occur in 10-15% of colorectal cancers and predict poor outcome. Through a combination of laboratory studies and clinical trials, he plans to identify other key survival signals in BRAF mutant colorectal cancers that can be targeted, in combination with BRAF inhibitors, to improve treatment response in BRAF mutant colorectal cancer patients. Ultimately, he aims to develop novel effective treatments for patients with this lethal subtype of colorectal cancer. Corcoran works under the mentorship of Jeffrey Engelman, HMS associate professor of medicine, and Keith Flaherty, HMS associate professor of medicine at Massachusetts General Hospital.
---
Four researchers received 2012 Mass Eye and Ear Curing Kids Fund research grants, competitive grants awarded to researchers at Massachusetts Eye and Ear and Schepens Eye Research Institute for projects that aim to help the brain identify sound, discover genes that cause congenital blindness, treat deafness through hair cell regeneration and improve treatments for childhood eye cancer. The recipients are Bertrand Delgutte, HMS professor of otology and laryngology; Eric Pierce, HMS lecturer on ophthalmology; Fuxin Shi, HMS instructor in ostology and laryngology; Bruce Ksander, HMS associate professor of ophthalmology, and Dong Feng Chen, HMS associate professor of ophthalmology. The Fund also supports services that provide disadvantaged children with eyeglasses and hearing aids, and funds a Curing Kids endowment for key research to help children.
---
Joslin Diabetes Center, Beth Israel Deaconess Medical Center (BIDMC) and Boston Health Care for the Homeless were recently awarded an $11.6 million grant from the federal government to expand programs focused on keeping sick seniors out of hospitals, bettering the health of children with asthma, and connecting people who are homeless with improved medical care.  The grants were announced by the Centers for Medicare and Medicaid Services and are among $123 million awarded under the Affordable Care Act to programs aimed at improving the quality of health care and lowering its costs. BIDMC will receive $4.9 million to build upon its already established pilot program to keep Medicare recipients who are discharged from the hospital from being readmitted again soon after. Joslin Diabetes Center received a grant for $5 million that will provide diabetes training in New Mexico, Pennsylvania and Washington, D.C., with the goal of serving 3,000 Medicare and Medicaid enrollees. The grant will also help to train community health workers in New England hospitals, including Boston Medical Center and Children's Hospital Boston. These workers will go to the homes of children with severe and poorly managed asthma and help to address environmental problems such as mold, provide medication training and supply vacuums and other tools against asthma triggers.