News
2014-2015 Rabkin Fellows Announced
Established in 1998, the Rabkin Fellowship in Medical Education provides dedicated time for faculty at Harvard Medical School to further their skills and develop expertise to launch or advance their academic careers in medical education or academic administration.
The fellowship is named for Mitchell Rabkin, CEO emeritus of Beth Israel Hospital.
"The Rabkin Fellowship not only provides the fellows with the knowledge and skills necessary to be effective teachers and leaders in medical education, it also fosters a growing and vibrant community of educators—one that serves as a rich source of support, advice and research collaboration," said Christopher Smith, HMS associate professor of medicine at Beth Israel Deaconess Medical Center.
Smith co-directs the program with Lori Newman, HMS principal associate in medicine at Beth Israel Deaconess.
Rabkin Fellows are required to undertake an analytic study, research project or educational project focusing on an important issue in medical education. They select a mentor to help guide their work, and provide additional support and peer review to one another over the course of the year.
The fellows have welcomed the opportunity to grapple with medical education topics not typically considered in their usual roles within their academic medical centers. An experiential learning laboratory is provided for fellows to make strides in the implementation of knowledge, skills and attitudes needed for organizational change with peer and faculty feedback and support.
Many of the 90 program graduates have subsequently led significant curricular and programmatic changes at their affiliated institutions. Likewise, a number of graduates have assumed educational leadership positions at the local, regional and national levels.
"Our evaluation of the fellowship shows that the program fosters the graduates' sense of identity as medical educators as well as the skills necessary to enhance their personal and professional development," explained Newman.
Further information about the program may be found at http://www.bidmc.org/rabkinfellowship.
The Shapiro Institute for Education and Research at BIDMC is pleased to announce the 2014-2015 Rabkin Fellows in Medical Education: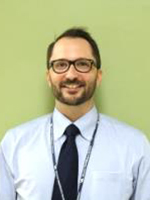 Anthony Breu, MD
HMS Instructor in Medicine
Division of Internal Medicine, Boston Medical Center and Boston VA Healthcare System
---
David Cohen, MD
HMS Instructor in Medicine
Division of Endocrinology, Beth Israel Deaconess Medical Center
---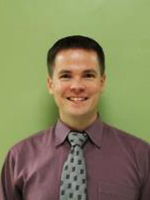 Ole-Peter Hamnvik, MB, BCh, BAO
HMS Instructor in Medicine
Division of Endocrinology, Brigham & Women's Hospital
---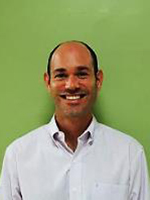 Jonathan Hausmann, MD
HMS Clinical Fellow in Medicine
Division of Rheumatology, Beth Israel Deaconess Medical Center
---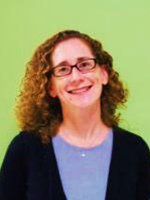 Tara Kent, MD
HMS Assistant Professor of Surgery
Department of Surgery, Beth Israel Deaconess Medical Center
---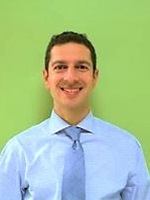 Eli Miloslavsky, MD
HMS Research Fellow in Medicine
Division of Rheumatology, Massachusetts General Hospital
---