Day in the Life
Day in the Life Twitter Series
Each Tuesday in September, and the beginning of October, tune into our Twitter feed to experience a day in the life of one of our community members.  The series began on Tuesday, September 4, and continues through the beginning of October.  To receive updates throughout the day, follow @HarvardMed, visit us on the Twitter website here, or subscribe to our feed via text message.  Simply text "follow harvardmed" to the number 40404 (your cellular carrier's messaging rates apply - consult your plan).
Russell S. Phillips, MD
William Applebaum Professor of Medicine
Director, HMS Center for Primary Care
Tweeting Tuesday, October 2, 2012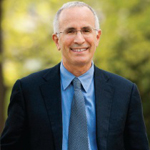 Not only is Russell Phillips a professor of medicine at HMS, he is also the newly named director of the Harvard Medical School Center for Primary Care. In addition, he is a devoted primary care general internist at Beth Israel Deaconess Medical Center where he cares for 350 patients, many of whom he has known for more than 20 years. He is a leader in Primary Care innovation who has developed new models for patients with chronic pain, for providing anticoagulation, for improving follow-up for patients with abnormal cancer screening tests and for preventing hospital readmissions. To learn more about Phillips, please visit his biography page via the website for our Center for Primary Care.
Rudolph Tanzi, PhD
Joseph P. and Rose F. Kennedy Professor of Child Neurology
Director, Genetics and Aging Research Unit at MGH
Appeared Tuesday, September 25, 2012
Rudolph Tanzi has been investigating the genetics of neurological disease since the 1980s when he participated in the first study to use genetic markers to find a disease gene (i.e., the Huntington's disease gene). Tanzi co-discovered the three familial early-onset Alzheimer's disease genes and several other neurological disease genes, including that responsible for Wilson's disease. As leader of the Cure Alzheimer's Fund Alzheimer's Genome Project, Tanzi has carried out multiple genome-wide association studies of thousands of families with Alzheimer's disease (AD) leading to the identification of novel AD candidate genes and the first two rare mutations causing late-onset AD. His research on the role of zinc and copper in AD has led recently to successful clinical trials at Prana Biotechnology. Tanzi serves on dozens of editorial and scientific advisory boards and as chair of the Cure Alzheimer's Fund Research Consortium. He has received numerous awards, including the two highest awards for Alzheimer's disease research: The Metropolitan Life Award and The Potamkin Prize. Tanzi was included on the list of the "Harvard 100 Most Influential Alumni" and was chosen by the Geoffrey Beene Foundation as a "Rock Star of Science." Tanzi has co-authored more than 400 research articles, including three of the top ten most cited AD papers. He co-authored the popular trade book "Decoding Darkness: The Search for the Genetic Causes of Alzheimer's Disease" and is currently co-authoring a book with Deepak Chopra called "Super Brain." In addition to being an accomplished scientist, Tanzi also plays the keyboard professionally, most recently with Joe Perry and for Aerosmith's upcoming album in Fall 2012.
Rebecca Ward, PhD
Executive Director and Lecturer, Systems Biology
Appeared Tuesday, September 18, 2012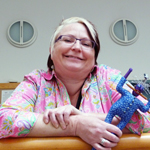 Becky Ward received her PhD in immunology from Cambridge University and promptly gave up science to work for the journal Nature as a scientific editor.  She has inhabited the interfaces between traditional disciplines for most of her working life: she helped start several journals, including the interdisciplinary Chemistry & Biology, then came to Harvard Medical School to help start a research effort in the same area. She is now executive director of the Systems Biology department, which was founded in 2003 to study the behaviors of systems of biological components—molecules, cells, organisms or whole species.  Systems Biology is a new discipline that involves physicists, mathematicians, computer scientists and engineers as well as biologists.  Ward blogs, irregularly, about science and other topics.
Erika Pabo, '11
Internal Medicine Resident, Brigham and Women's Hospital;
Manager of Practice Improvement, HMS Center for Primary Care
Appeared Tuesday, September 11, 2012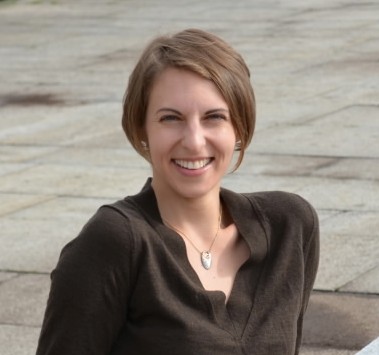 Erika A. Pabo, MD, MBA is the manager of practice improvement for the HMS Center for Primary Care's Academic Innovations Collaborative. She is concurrently completing her residency in the Division of General Medicine and Primary Care program at Brigham and Women's Hospital and Brigham and Women's Advanced Primary Care Associates, South Huntington, a new patient-centered medical home.
Devon Taylor '16
MD Candidate
Appeared Tuesday, September 4, 2012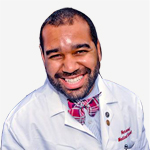 Although he is undecided as to which specialty to pursue, Devon is active in student organizations that have a focus on health disparities, including the Student National Medical Association (SNMA), the First-year Urban Neighborhood Campaign (FUNC) and the Race in the Curriculum Working Group (RICWG).  He also plans to conduct scholarly research regarding health disparities. Devon's academic interests include health disparities, health policy, surgery, health promotions, and chronic disease prevention. For further information on Devon's diverse background, please visit the AAMC Aspiring Docs Diaries blog, which Devon authors.