Employee Assistance Programs (EAP)
Any questions that you may have about resources for child care, elder care, legal, financial, mental health and other relevant topics can be answered or researched through these services. Each EAP also has a website that provides you with information about wellness. Take a look or give your EAP a call for further questions.
See below to find the EAP provider for your organization. If you are employed or have appointments at more than one organization, your EAP benefits are provided through your primary employer, i.e. the institution that provides you with your health benefits and compensation.
Serves Harvard University
Kathleen Greer Associates
161 Worcester Road Suite 409
Framingham, MA 01701
harvardeap.kgreer.com
1-877-327-4278
Serves Children's Hospital Boston
Kathleen Greer Associates
161 Worcester Road Suite 409
Framingham, MA 01701
www.kgreer.com
1-800-648-9557
Serves Beth Israel Deaconess Medical Center
AllOne Health
190 North Main Street
Natick, MA 01760
www.allonehealth.com
1-800-350-4511
Serves Massachusetts General Hospital, Brigham and Woman's Hospital, Dana-Farber Cancer Institute, Massachusetts Eye and Ear Infirmary, Partners Continuing Care, Community Healthcare, Newton-Wellesley Hospital, North Shore Medical Center, Faulkner Hospital, McLean Hospital
Partners Healthcare
175 Cambridge Street, Suite 320
Boston, MA 02114
www.eap.partners.org
1-866-724-4327
Transit Gallery
Members of the Harvard Longwood Campus community are invited to visit Gordon Hall's Transit Gallery to view a new exhibit of photography by James Hull.
Personal Propaganda: Reading Early Portraits / The Restoration Series 
In this solo exhibition James Hull draws on years of experience working in museums to connect his decade-long documentary photo project: "The Restoration Series." These photographs depict conservation and repairs to famous artworks, alongside a collection of early photographic portraits from the 1870's and 1880's gathered from James' own family archives. 
This exhibit will be on display from September 9th – October 27th
Contact Tania Rodriguez (tania_rodriguez@hms.harvard.edu)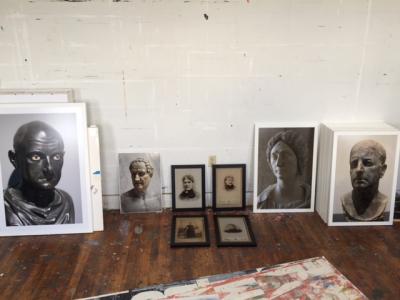 Performance Management
Planning/Goal Setting for FY16 is underway!  Resources and information can be found here. 
Contact Linda Miklas (linda_miklas@hms.harvard.edu) or Jennifer G. Ryan (jennifer_ryan@hms.harvard.edu) with any questions.