Tools for Employees and Managers
There are many resources available to employees and mangers aimed at successfully navigating the questions we encounter in fulfilling our work efforts.  We hope the information here will help in your ongoing work planning and execution.
Transit Gallery
Members of the Harvard Longwood Campus community are invited to visit Gordon Hall's Transit Gallery to view a new exhibit of photography by James Hull.
Personal Propaganda: Reading Early Portraits / The Restoration Series 
In this solo exhibition James Hull draws on years of experience working in museums to connect his decade-long documentary photo project: "The Restoration Series." These photographs depict conservation and repairs to famous artworks, alongside a collection of early photographic portraits from the 1870's and 1880's gathered from James' own family archives. 
This exhibit will be on display from September 9th – October 27th
Contact Tania Rodriguez (tania_rodriguez@hms.harvard.edu)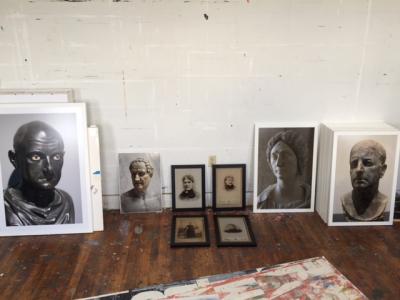 Performance Management
Planning/Goal Setting for FY16 is underway!  Resources and information can be found here. 
Contact Linda Miklas (linda_miklas@hms.harvard.edu) or Jennifer G. Ryan (jennifer_ryan@hms.harvard.edu) with any questions.