Jobs @ HMS
Jobs @ HMS
We are the number one medical school in the country and we attribute this to the remarkable people who teach, conduct research and work here.
We would love to have you join our team!
We are delighted that you are considering HMS as the next step in your career. This site will enable you to create a profile and apply for a position that suits your experience and interests. You also can use it to explore the many benefits and resources we offer our employees.
Click here to search current openings at HMS.
New Referral Bonus Program Details (see jobs listed at right):
$2,000 will be paid to any Harvard employee (staff or faculty) identifying a person who is hired for the technical positions above. Bonus will be processed following the new employee's start date.
Should an applicant be referred to the same position by more than one referral source, the referral bonus will be paid to the individual who made the referral at the earliest date.
You must be on Harvard University payroll at the time of the bonus payment.
Bonus payments are processed through the payroll system, subject to payroll taxes, and are included in your regular paycheck.
HR Services Team members and hiring managers who are involved in recruiting for the positions are not eligible for this referral bonus.
Candidate Criteria:
Prior employees of DBMI/CBMI, Genetics, IT, Wyss, internal candidates, temporary staff, less than half-time employees, and contract employees hired through agencies will be considered for the position, however their candidacy is not eligible for a referral bonus.
All candidates must comply with position and pre-employment requirements.
Position details can be viewed by clicking job titles above or on the Harvard University website at: http://hr.harvard.edu/search-jobs by searching the req ID#, such as 36226BR.
Please submit resumes of referrals with the Job Title and req ID to: referrals@hms.harvard.edu Remember to include all your contact information so you'll receive credit for the referral!
Disclaimer: The referral bonus will run until the positions are filled. The Office of Human Resources reserves the right to terminate this offer without notice. The referral bonus may be cancelled at any time.
Thank you for choosing Harvard Medical School and if there is anything we can do to help in your job search, please do not hesitate to contact our Human Resources Office at Human_Resources@hms.harvard.edu.
Our
Mission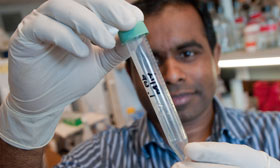 To create and nurture a diverse community of the best people committed to leadership in alleviating human suffering caused by disease
Referral Bonus Program
Refer someone today!  $2,000 Referral Bonus!
HMS and the Wyss Institute at Harvard recognize that our employees
are a great way to attract IT talent. 
  
Effective immediately, all paid staff and faculty within Harvard University are eligible for a Referral Bonus for the following technical positions:
Department of Biomedical Informatics
39007BR- Senior IT Project Manager
39404BR- Senior DevOps Engineer
39161BR- Senior Software Engineering Manager