Sharon P. Clayborne Staff Diversity Award
Harvard Medical School is committed to the advancement of a work and educational environment that adds to diversity and encourages and sets the tone for inclusion. Through inclusion, we nurture diversity of thought, diversity in education and research, and diversity in areas such as culture, race, ethnicity, gender, socio-economic status, sexual orientation, age, and disabilities. In short, we raise the bar on excellence.
The Sharon P. Clayborne Staff Diversity Award has been established to recognize Harvard Medical School and Harvard School of Dental Medicine staff who have made significant achievements in moving toward a diverse and inclusive community.
The Summer Music Series Begins Wednesday, July 9, 2014
The schools of the Harvard Longwood Campus - HMS, HSPH and HSDM - invite you to take a break from your research, patients, paperwork and other tasks to enjoy the 6th Annual Longwood Campus Summer Music Series, taking place on the HMS Quad and Kresge Courtyard. The concerts, featuring talented musicians from Berklee College of Music, take place on Wednesdays from 12:30—1:30 p.m.
Join us July 9th for the first concert of the season.
If you have questions about the Summer Music Series, please contact Tania Rodriguez at 432-3809 or via e-mail (tania_rodriguez@hms.harvard.edu).
Our
Mission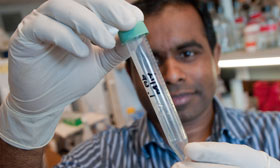 To create and nurture a diverse community
of the best people committed to leadership in alleviating human suffering caused by disease