Harvard Heroes 2014!
Harvard Heroes 2014
With many outstanding candidates from all over the University, only 60 individuals from over 12,000 Harvard staff were selected as Harvard Heroes in 2014. 
We would like to thank the selection committee for their time and thoughtfulness in selecting HLC's 2014 Harvard Heroes:  David Mattke-Robinson (HSPH), Sarah Hamilton (HMS), Christine Narsjo (HSDM), Tamara Brown (HMS), Dawn Decosta (HSDM), Jermaine Reid (HMS), Noman Siddiqi (HSPH) and Leslie Howes (HSPH).  As in previous years, the selection committee followed a blind selection process.
Please join us in congratulating our 2014 HLC Harvard Heroes featured below.  We are extremely proud to recognize each as a Harvard Hero, and thank them for modeling our values! 
Cassandra (Cassie)  Bowler, HMS Planning Office, Financial Manager
Karen Brown, HSPH Office of Student Services, Office Manager
Heather  Cristiano, HMS Countway Library of Medicine, Records Management Assistant
Amy Fenton, HSDM Dean's Office, Assistant to the Dean
Elizabeth Haney, HMS Wyss Institute, Senior Research Officer
David  Havelick, HSPH Epidemiology, Program Manager
Debbie Mattina, HSPH Faculty Affairs, Assistant Director of Faculty Affairs for Postdoctoral and Research Appointments
Bethany Maylone, HSPH Health Policy and Management, Coordinator II
Shelly Sancricca, HMS New England Primate Research Center, Animal Technologist
Timothy Shumaker, HMS Resource Development, Senior Director of Administration
Laura Teixeira, HMS New England Primate Research Center, Research Assistant II
Frehiwot (Frey) Tesfaye, HMS Wyss Institute, Faculty Assistant
Our HLC  Heroes were selected for their hard work and dedication to the University, high level of service and their willingness to go above and beyond to help others whenever needed. 
If you have any questions about Harvard Heroes, please contact Susanna Katsman (worklife@hsph.harvard.edu).
Benefits Open Enrollment for 2015
Harvard's annual benefits Open Enrollment for 2015 will take place in PeopleSoft starting at 8 a.m. on November 5, 2014 through 8 p.m. on November 19, 2014. Benefit elections you make during Open Enrollment will be effective January 1, 2015.
For Faculty, post docs, administrative and professional staff and other non-union staff members Harvard has announced several health plan changes. You can read more about the 2015 Benefits changes here.
To get much more out of the upcoming information sessions and the "big" Open Enrollment Guide, watch this informative video and take the self-assessment to hone in on the benefits options that might be right for you.  It only takes 8-10 minutes and is available here.
Educational sessions will be held on the Harvard Longwood Campus and at the Primate Center, as well as WebEx sessions to cover the 2015 non-union benefit plan changes only.
For Union Members Open Enrollment highlights can be found here.
Our
Mission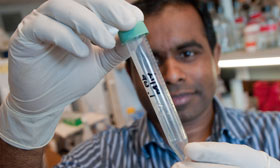 To create and nurture a diverse community
of the best people committed to leadership in alleviating human suffering caused by disease