Harvard Heroes 2014!
Harvard Heroes 2014
With many outstanding candidates from all over the University, only 60 individuals from over 12,000 Harvard staff were selected as Harvard Heroes in 2014. 
We would like to thank the selection committee for their time and thoughtfulness in selecting HLC's 2014 Harvard Heroes:  David Mattke-Robinson (HSPH), Sarah Hamilton (HMS), Christine Narsjo (HSDM), Tamara Brown (HMS), Dawn Decosta (HSDM), Jermaine Reid (HMS), Noman Siddiqi (HSPH) and Leslie Howes (HSPH).  As in previous years, the selection committee followed a blind selection process.
Please join us in congratulating our 2014 HLC Harvard Heroes featured below.  We are extremely proud to recognize each as a Harvard Hero, and thank them for modeling our values! 
Cassandra (Cassie)  Bowler, HMS Planning Office, Financial Manager
Karen Brown, HSPH Office of Student Services, Office Manager
Heather  Cristiano, HMS Countway Library of Medicine, Records Management Assistant
Amy Fenton, HSDM Dean's Office, Assistant to the Dean
Elizabeth Haney, HMS Wyss Institute, Senior Research Officer
David  Havelick, HSPH Epidemiology, Program Manager
Debbie Mattina, HSPH Faculty Affairs, Assistant Director of Faculty Affairs for Postdoctoral and Research Appointments
Bethany Maylone, HSPH Health Policy and Management, Coordinator II
Shelly Sancricca, HMS New England Primate Research Center, Animal Technologist
Timothy Shumaker, HMS Resource Development, Senior Director of Administration
Laura Teixeira, HMS New England Primate Research Center, Research Assistant II
Frehiwot (Frey) Tesfaye, HMS Wyss Institute, Faculty Assistant
Our HLC  Heroes were selected for their hard work and dedication to the University, high level of service and their willingness to go above and beyond to help others whenever needed. 
If you have any questions about Harvard Heroes, please contact Susanna Katsman (worklife@hsph.harvard.edu).
Winter Recess Time Reporting Q & A
Q.   When is Harvard's 2014 Winter Recess?
A:   Winter Recess begins Wednesday December 24, 2014 and goes through Friday, January 2, 2015.  Normal hours of operations will resume on Monday, January 5, 2015.
Q:  Do I need to request any absences in PeopleSoft for Winter Recess if I am exempt from reporting hours weekly?
A:  No, you do not need to request any absences or enter anything in PeopleSoft.
Q:   I report my time weekly in PeopleSoft.  What do I report for Winter Recess?
A:   All Winter Recess time should be reported as Holiday (HOL).
Helpful hints:  You can use the Apply Schedule button for the week 12/24 -01/2 and just change the time type from Regular to Holiday.   You can report your time up to two weeks in advance, which now covers the recess period.
Q:   What if my job requires me to work one or more days during the Recess?
A:   The specifics can vary by the day or days you work.  Please refer to this grid for details for a day by day schedule of how to report time worked during the Recess.  If you have questions about a specific situation contact Chirelle Hitt (chirelle_hitt@hms.harvard.edu)
       or your HR Consultant.
Q:  I am a time approver and will be out of the office the day time needs to be approved.  What arrangements can I make?
A:  There are a couple of ways to do this:
You can approve time as soon as it is in the system.  Ask your staff to report their time early so you can approve it early as well.
Make arrangements with another approver or adjuster for your group to approve your staff's time.
Contact Chirelle Hitt (2-3901 or chirelle_hitt@hms.harvard.edu) if no other backup is available.
Q:  When should all absences and timesheets be entered and approved in PeopleSoft for the 12/26 paycheck?
Our
Mission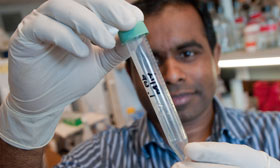 To create and nurture a diverse community
of the best people committed to leadership in alleviating human suffering caused by disease