Volunteer to be a Career Mentor for a Veteran
Volunteer Opportunity
Through American Corporate Partners (ACP), Harvard employees volunteer to provide one-on-one career development mentoring to post-2001 military veterans. Mentors and protégés are paired based on considerations such as location, education and career interests. Mentorships are for one year and you are encouraged to meet at least once a month via email, videoconference, telephone or in-person to discuss résumé and interview preparation, networking and other topics. ACP staff check in regularly to provide resources. If you have questions about this volunteer opportunity, please contact Melissa Brown in the Center for Workplace Development (617-496-1063). To sign up, go to the online application , enter access code HVDACP, and ACP will be in touch with you. If you cannot make a monthly commitment, you may still support ACP's mission and offer career guidance by joining their online community.
Transit Gallery Exhibit!
Opening January 28, 2015
Dimensions of Harvard Medical School - a photography exhibit representing the many faces and facets of the Harvard Medical School community. 
Over 100 portraits of HMS and HSDM faculty, staff, administrators, fellows and students from the Quad and Harvard-affiliated hospitals capture the essence of our community and represent our vast scope of cultures, ethnicities, races, genders, ages, careers, tenure and spiritual beliefs. Personal narratives of the participants compliment the photography of Jennifer Waddell and reveal the motivations and talents our colleagues draw upon to make Harvard Medical School and Harvard School of Dental Medicine "work".
All are invited to the exhibit opening and reception on Wednesday, January 28, 2015 from 4:00—5:30 PM in the Waterhouse Room at HMS' Gordon Hall located at 25 Shattuck Street.
Our
Mission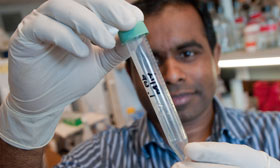 To create and nurture a diverse community
of the best people committed to leadership in alleviating human suffering caused by disease