Charitable Lead Trusts
When you donate $1,000,000 to set up a CLT, you agree to pay HMS income for a set term, at the end of which your beneficiaries receive the remainder.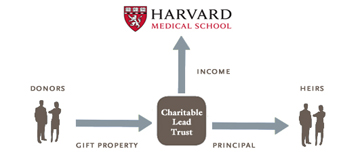 Reduce or even eliminate the gift tax you owe on assets you transfer to your heirs
Pass any appreciation of the trust tax-free to your heirs
To learn more, please contact
Mary Moran Perry
Senior Director of Gift Planning
(617) 384-8449 or (800) 922-1782
mary_perry@hms.harvard.edu
Our
Mission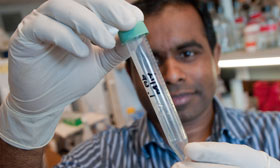 To create and nurture a diverse community
of the best people committed to leadership in alleviating human suffering caused by disease
Take advantage: tax-free
IRA rollover
Transfer money from your IRA to HMS and avoid income tax. This opportunity is available through December 31.