Double your gift
When you participate, you help support HMS students!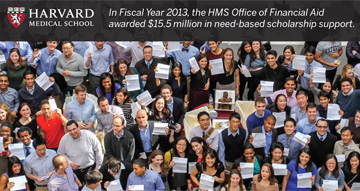 Dr. Ghez will give up to $100,000 to HMS if the 2014 Reunion classes collectively raise an additional $100,000 in current-use support for HMS.
Please make your gift today and help us meet the Race for Reunion Challenge while making an immediate and tangible impact for HMS and its students. Together, you can contribute $200,000 to support the next generation of leaders in science and medicine.
Check out the Reunion Honor Roll to see which of your classmates have made a gift and make your gift today!
* Gift totals as of June 30, 2014.
Did you know...
81% of current HMS students rely on scholarship support—one of the School's most pressing needs
100% of gifts to the Alumni Fund and Auditorium Chairs support these scholarships
7% of HMS's endowment is restricted for financial aid, covering just 1/4 of the HMS financial aid budget
2014 Recap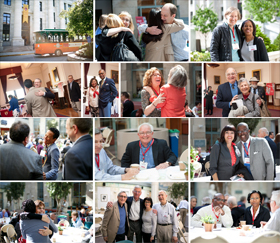 Thank you to our nearly 600 guests!
If you weren't able to return to the Quad, or if you want to relive the fun, event photographers were there to capture all the special moments and videos are available from select symposia, the Dean's State of the School, and the Annual Business Meeting of the HMAA. Click here »