Recent Graduate Challenge
HMS is excited to announce a new challenge being posed to Recent Graduates (Classes of 2004-2012) by two of your fellow HMS alumni.

So much so that they have agreed to match your gift to the Alumni Fund. For every dollar you give, Drs. Paul and Westphal will give an additional $2, up to $50,000.
Your gift of $50 becomes $150, $150 becomes $450, $500 becomes $1,500, and so on.
The bottom line is every dollar counts, and your participation is what matters most. Whatever you can afford to give will send a strong message to today's students that you're behind them, helping them to overcome their challenges.
Click here to accept the challenge and make your gift today or call 617-384-8454.
Meet the sponsors:
Meet Laurence E. Paul, MD '90 and Christoph H. Westphal, MD '96, the sponsors of the 2013 Recent Graduate Challenge and learn more about what inspired them to give back to HMS and how they stay connected with the School. Click here.
Did you know...
 

87% of current HMS students rely on scholarship support
100% of the Alumni Fund supports these student scholarships
14% of the alumni population is made up of recent graduates
Where does your class fall on the list?
Totals as of July 1, 2013
Class of

Gifts

2004
2005
2006
2007
2008
2009
2010
2011
2012

$2,845
$3,251
$3,033
$2,886
$2,225
$1,070
$2,495
$1,100
$1,270
A special membership to the Dean's Council, the annual leadership giving society, is offered to recent graduates. You may join as a Society Fellow by contributing $100 or more for each year since graduation:
Class of 2012 - $100
Class of 2009 - $400
Class of 2006 - $700

Class of 2011 - $200
Class of 2008 - $500
Class of 2005 - $800

Class of 2010 - $300
Class of 2007 - $600
Class of 2004 - $900
Our
Mission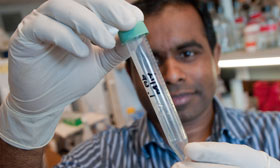 To create and nurture a diverse community
of the best people committed to leadership in alleviating human suffering caused by disease