Alumni Fund Chair
Beth Karlan, AB '78, MD '82, Chair of the Alumni Fund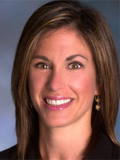 "I am very excited to serve HMS in this capacity, especially during these times of dramatic changes in health care, science, and technology," Karlan said. "I look forward to working with the School's leadership and alumni to help enhance opportunities for discovery and service." Karlan is the Board of Governors' Endowed Chair in Gynecologic Oncology and Director, Women's Cancer Program at The Samuel Oschin Comprehensive Cancer Institute at Cedars-Sinai Medical Center and Professor of Obstetrics and Gynecology at the David Geffen School of Medicine at UCLA.
Karlan graduated magna cum laude in 1978 from Harvard-Radcliffe College, and received her medical degree from Harvard Medical School and the Harvard-MIT Program in Health Sciences and Technology. After finishing her residency at Yale New Haven Hospital, she completed a postdoctoral research fellowship in molecular biology at Yale University School of Medicine and a clinical fellowship in gynecologic oncology at UCLA School of Medicine.
An accomplished translational researcher and physician, Karlan has more than 20 years of experience treating patients with gynecologic malignancies. She has been awarded research grants from such groups as the Department of Defense, National Institutes of Health, and the American Cancer Society, and is an American Cancer Society Clinical Research Professor. Her research interests include the genetic definition and phenotypic determinants of human ovarian carcinomas, hereditary predisposition to cancer, molecular biomarkers for detection, treatment, and prognostication in breast and ovarian cancers.
Karlan is the Editor-in-Chief of the journals Gynecologic Oncology and Gynecologic Oncology Case Reports, and she has authored nearly 200 peer-reviewed manuscripts, many published in high impact journals including the New England Journal of Medicine, Nature, Lancet, Cancer Research, and the Journal of the American Medical Association. She has held numerous professional leadership positions including President of the Society of Gynecologic Oncologists and Chair of the Department of Defense Ovarian Cancer Research Program's Integration Panel, and has served on numerous boards including the Gynecologic Cancer Foundation, the American College of Surgeons, and the American Board of Obstetrics and Gynecology. She provided congressional testimony in support of increased funding for ovarian cancer research and advocated for gynecologic cancer education and awareness.
Karlan is married to fellow Harvard College and Harvard Medical School classmate, Scott R. Karlan, MD '82 and is the proud mother of two successful young adults. The Karlans reside in Los Angeles, California.