Wolfson Foundation finances student education
Wolfson Foundation finances student education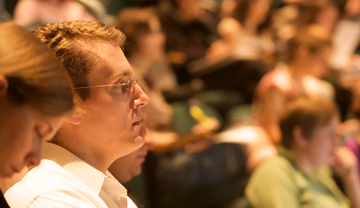 To date, the foundation has provided more than $10 million in institutional loans, including $950,000 to 93 HMS students in the 2012–2013 academic year alone. That steadfast commitment was reinforced recently with additional gifts totaling more than $500,000.
"Aid from the Wolfson Foundation has been hugely important to us over the past quarter-century, helping thousands of medical students pursue their education," says Bob Coughlin, director of financial aid at HMS. He added that the loan fund helps 15 to 20 percent of the student body each academic year, particularly the neediest students who have accumulated debt prior to attending HMS.
The foundation not only helps HMS students but those at other medical schools around the country. The late Louis E. Wolfson, the foundation's namesake, was an industrialist and financier who sought to improve medicine through philanthropy. He had a passion for thoroughbred racing and was the owner and breeder of the 1978 American Triple Crown winner, Affirmed.
Our
Mission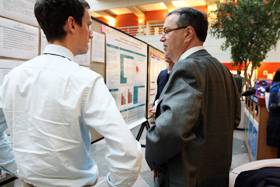 To create and nurture a diverse community
of the best people committed to leadership in
alleviating human suffering caused by disease