Thoman invests in HMS's greatest potential
Thoman invests in HMS's greatest potential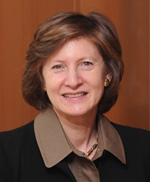 As managing partner of Corporate Perspectives, LLC, a consulting firm; co-president of the Leon Lowenstein Foundation, which focuses on education, health, and medical research; and a member of the Harvard Medical School Board of Fellows, she understands the important nuances between for-profit companies and nonprofit organizations.
When businesses grow, she says, they are able to invest in their top priorities. This is much different for nonprofits, which are funded predominantly by donors who earmark funds for specific areas or programs in which they have a personal interest.
"It would be as if McDonald's had to earmark its investment funds to areas that funders were interested in rather than to the areas where leadership saw the greatest potential," explains Thoman.
To address this, the Leon Lowenstein Foundation, on behalf of Lynn Thoman, has made an unrestricted gift of $100,000 to enable Dean Jeffrey S. Flier, MD, to apply these funds based on his priorities and the needs of Harvard Medical School.
According to Dean Flier, approximately 95 percent of the gifts the School receives each year are restricted. These gifts continue to be worthwhile and have a tangible impact on HMS's education, research, and service initiatives.
"However, as we continue to deal with the effects of sequestration and the tightening federal budget, our need for flexible funding is more critical than ever," says Flier. "I cannot thank Lynn and the Leon Lowenstein Foundation enough for this generous and insightful support."
Our
Mission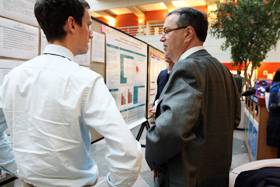 To create and nurture a diverse community
of the best people committed to leadership in
alleviating human suffering caused by disease