Success in merging business and medical science benefits international students
Success in merging business and medical science benefits international students
Having excelled in biology and chemistry in high school, Zhang continued to study these areas in college, ultimately earning his master's degree in genetics from Harvard.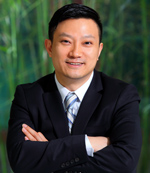 Today, Zhang is regarded as one of China's leading pioneers and advocates in the field of preventive health care service and is the chairman and CEO of iKang Guobin Healthcare Group, which provides medical examination, disease screening, and primary care services.
Zhang credits his affiliation with Harvard Medical School for his success. "My education and the support I received from the HMS community changed my life," he says. To show his appreciation, and in hopes of allowing more international students to benefit from the same opportunities, he renewed his support of the Leder Human Biology and Translational Medicine Program (LHB) within the HMS Division of Medical Sciences with a second $100,000 gift.
The LHB is co-directed by Connie Cepko, PhD, Bullard Professor of Genetics and Neuroscience, who was Zhang's advisor and the director of his Biological and Biomedical Sciences graduate program. "The program provides PhD students with a working knowledge of the fundamentals of human biology and disease, helping to demystify the culture and practice of medicine while facilitating future collaborations with clinicians and physician-scientists," says Cepko.
Our
Mission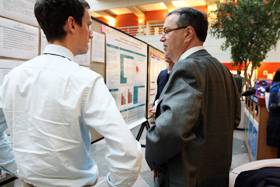 To create and nurture a diverse community
of the best people committed to leadership in
alleviating human suffering caused by disease