Studying the economics of senior living
Studying the economics of senior living
Residents typically receive fragmented care through multiple payers and providers, often resulting in unnecessary health care expenditures and lower quality of care.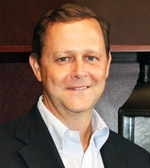 To address these concerns, Brentwood, Tenn.-based Brookdale Senior Living is establishing the Assisted Living Sector Health Care Policy Research Fund at Harvard Medical School with a gift of $150,000, which includes donations from eight of its partners: Atria Senior Living, Elmcroft Senior Living, Emeritus Senior Living, Erickson Living, HCP, Inc., Health Care REIT, Inc., Sunrise Senior Living, and Ventas, Inc. Together, they hope to begin a dialogue among health care providers, policy makers, regulators, and consumers on the value of senior living and its role in creating an integrated, outcomes-driven health care system.
"This support allows us to examine what role senior living providers might have in the new models of care that have emerged under health care reform," says David Grabowski, PhD, professor of health care policy, who is leading this research study. He and his team will examine whether providing more comprehensive, coordinated services in the senior living sector reduces the need for Medicare-paid services and Medicaid-financed nursing home services.
According to Will Clark, MBA '02, senior vice president of strategic development at Brookdale and a member of the Health Care Policy Advisory Council at HMS, society's ability to meet the needs of an aging population is an important political, economic, clinical, and social imperative. "Harvard's reputation for tackling some of health care's biggest challenges and generating meaningful insights that shape our nation's policy is unparalleled. We are confident Dr. Grabowski and his colleagues' research will be influential in determining the appropriate role senior living can and should play in an evolving health care landscape."
Our
Mission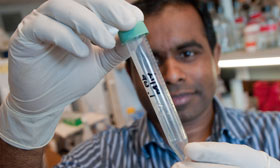 To create and nurture a diverse community
of the best people committed to leadership in alleviating human suffering caused by disease