Primary care: A gateway to mental and physical health
Primary care: A gateway to mental and physical health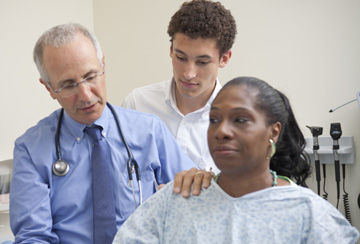 "It is quite clear that improved prevention, detection, and treatment within the framework of primary care will simultaneously reduce overall costs of care and improve the health of countless patients and their families," he says.
One in four adults in the U.S. has a mental health-related issue, yet only one-third of those affected receives adequate treatment. Too often these are viewed as voluntary and self-induced, as opposed to "legitimate" medical conditions like multiple sclerosis or Alzheimer's. Patients struggling with mental illness also have a two- to four-fold higher risk of dying due to complications of chronic medical illnesses.
And yet the mental health care system is broken, with few opportunities for care, let alone for prevention through early identification and treatment. Primary care offers a solution: As a patient's initial and most frequent point of contact, it is uniquely positioned to provide accurate diagnosis as well as effective long-term treatment. Too often, however, no resources or expertise are available to do so accurately, if at all, and mental health experts are scarce, expensive, and inaccessible. As a result, patients and their loved ones suffer severely and needlessly.
Alice Rosenwald is committed to changing this harsh reality. With a gift of $1 million, she has established the Mental Health Integration Initiative Fund at Harvard Medical School under the direction of Phillips. The program incorporates mental health specialists into primary care teams, expands access through the use of emerging technologies, and maximizes impact through collaborating with national experts in care integration.
"The new national health care and insurance reforms, coupled with the recent focus on proactive prevention, provide a golden opportunity for a widespread solution that leverages primary care as the gateway for prevention and holistically integrated care," says Rosenwald.
Moving the needle
This integrated program provides enhanced, real-time consultation between patients and physicians, as well as physician-to-physician, through telemedicine and video-conferencing. These capabilities are being rolled out to HMS primary care training sites encompassing hospital and community-based practices across six Harvard affiliates and beyond. The program also supports education and training for primary care clinicians. The initiative's goals are to improve measurably the health of patients on an ongoing and long-term basis, to provide effective communication to and support for providers and caregivers, and to raise the quality and lower the cost of health care substantially. Savings and impact will be measured, documented, and scaled on a national level for further improvement and innovation.
"Strategic focus on impact and prevention is how you move the needle," says Rosenwald. "No one person can do it alone. Harvard's and Russ Phillips' groundbreaking efforts provide the platform for major change. Now it is essential to sustain this effective solution and expand its reach."
Our
Mission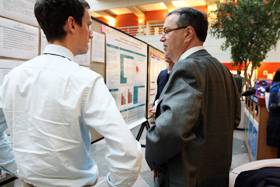 To create and nurture a diverse community
of the best people committed to leadership in
alleviating human suffering caused by disease