Jeffrey Modell Foundation nurtures future immunology leaders
Jeffrey Modell Foundation nurtures future immunology leaders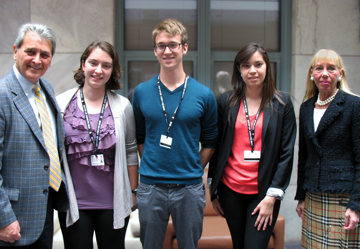 On the flip side, it can also cause complications, including allergies, graft rejections, and autoimmune diseases like rheumatoid arthritis and multiple sclerosis. Though the field of immunology has been around for more than 200 years, it remains closely tied to clinical medicine and is critical to the advancement of innovative therapies to prevent and cure disease.
Harvard has been a leader in immunology research since the early 20th century. In fact, many of the world's premier immunologists have worked at Harvard Medical School or its affiliated institutions.
According to Michael Carroll, PhD, head of the Harvard Graduate Program in Immunology and professor of pediatrics at HMS and Boston Children's Hospital, training future leaders in the field is critical to continuing the momentum and improving outcomes for patients.
Vicki and Fred Modell couldn't agree more. With this impetus in mind, they have established the Jeffrey Modell Foundation Challenge Fund for Immunology to support graduate students enrolled in the Harvard Graduate Program in Immunology. Through their foundation, named for their son Jeffrey, who died at the age of 15 from complications of a Primary Immunodeficiency, the couple will match all gifts and pledges up to $500,000.
"This generous gift from the Jeffrey Modell Foundation will provide support for new students during this critical period in their education," says Carroll, explaining that students are supported financially for the first two years of the program so they have freedom to explore new ideas in the classroom and in the laboratories of the faculty before they select a dissertation topic and mentor.
Fred Modell says that Harvard has opened his family's eyes to see the brilliance of these young investigators, each of whom is a bigger star than the next.
"One day, one of them will be able to tell us what really happened to Jeffrey. That will be amazing. Our work will come full circle when we are able to prevent these diseases from affecting other families," says Fred Modell.
Our
Mission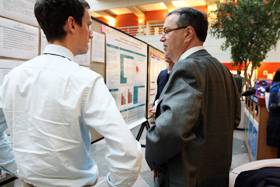 To create and nurture a diverse community
of the best people committed to leadership in
alleviating human suffering caused by disease