JDRF advances research into type 1 diabetes
JDRF advances research into type 1 diabetes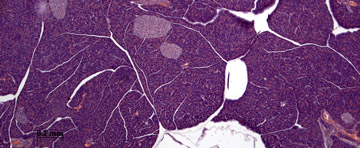 While there is no cure, Michael Silverman, PhD, MD, a postdoctoral fellow in the Department of Microbiology and Immunology, is working hard to find preventive treatments using bacteria that may already live in our intestines. As a Juvenile Diabetes Research Foundation (JDRF) Advanced Postdoctoral Fellow at Harvard Medical School, Silverman will be using the nearly $270,000 grant to study the interactions of genetics, the immune system, and the gut microbiota, as well as how they affect susceptibility and resistance to type 1 diabetes.
Using non-obese diabetic (NOD) mice, Silverman is researching specific diabetes-protective major histocompatibility complex (MHC) genes and attempting to isolate bacteria that can induce protection from diabetes.
"I'm thankful to the JDRF for its support of my work, which will hopefully lead to breakthroughs in diabetes research," says Silverman.
"This research could lead to exciting potential preventive treatments for individuals at risk of developing type 1 diabetes," says Jessica Dunne, senior scientist at the JDRF, the leading global organization funding research into the disease.
Our
Mission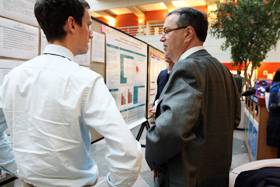 To create and nurture a diverse community
of the best people committed to leadership in
alleviating human suffering caused by disease