Iconic HMS leader lends support to School priorities
Iconic HMS leader lends support to School priorities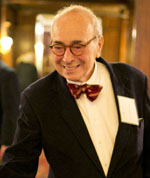 Having spent nearly his entire professional career in the Longwood Medical Area and on the Quad, serving as the Carl W. Walter Distinguished Professor of Medicine, dean for medical education, senior dean for alumni relations and clinical teaching, and other key roles at HMS and its affiliates, Federman has touched the lives of nearly every HMS student since 1960.
"My dreams for my career are bound with Harvard," says Federman. His love for the institution is evident as he effortlessly talks about everything from the history of the Medical School to his admiration for the students and faculty—past and present.
This long history with the School makes Federman's unrestricted gift of $100,000 even more significant, serving as a testament to his confidence in Dean Jeffrey S. Flier, MD, to direct the funds where they're needed most.
Dean Flier states that roughly 5 percent of gifts to HMS each year are unrestricted. Such flexible funding is critical for the School's leadership to be able to act nimbly to address the emerging opportunities in science and medicine.
"There is nobody who embodies Harvard Medicine as well as Dan. Whether he's teaching, serving as an administrator, working as a clinician, or inspiring us with his legendary eloquence, his contributions are unmatched," Flier says. "This gift not only benefits the School, but it is also deeply meaningful on a personal level."
A steady supporter of current students through his gifts to the Alumni Fund, Federman adds, "There are many needs here, and I wanted to have an impact. I can only hope that others will emulate my actions."
I Am
Harvard Medicine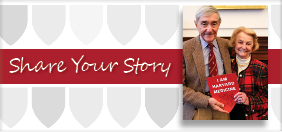 Whatever you are doing and wherever you are working around the globe, YOU are Harvard Medicine.

The Benefactor
Partners in Discovery
Download and read archived issues of our bi-annual publication to honor and acknowledge our most generous friends and supporters.