Herbst encourages students to ask why
Herbst encourages students to "ask why"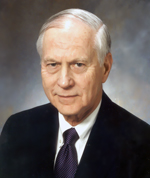 With his 55th reunion approaching, Arthur Herbst, AB '53, MD '59, decided that it was time to give back. In 1949, Herbst received a scholarship to attend Harvard College. Upon completing his undergraduate degree in physics, he then joined the Navy, serving two years as a line officer during the Korean War.
Following his service, Herbst applied for admission and was accepted to Harvard Medical School. Though he did benefit from a G.I. Bill, he was also aided by generous donor support received for research he conducted while a medical student.
"The cost of medical education has become increasingly prohibitive," Herbst says. By establishing the Arthur L. Herbst Endowed Research Fund with gift of $100,000 primarily from his IRA, he hopes to assist highly motivated students. "My goal is to provide a student who has a question with the opportunity to experience the excitement of searching for an answer," he says.
Today, Herbst is a pioneer in the field of women's cancers. His question: Why were vaginal adenocarcinomas, which were almost unknown in young women, suddenly being found in girls as young as 14? He said he and his colleagues found their groundbreaking answer by establishing the link between mothers who had taken diethylstilbestrol (DES), a synthetic estrogen, during pregnancy, and the small percentage of their young daughters who developed these rare and unusual cancers.
I Am
Harvard Medicine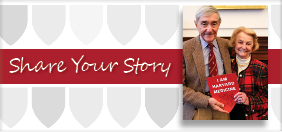 Whatever you are doing and wherever you are working around the globe, YOU are Harvard Medicine.

The Benefactor
Partners in Discovery
Download and read archived issues of our bi-annual publication to honor and acknowledge our most generous friends and supporters.