Evergrande Center creates new hub for studying immunologic diseases
Evergrande Center creates new hub for studying immunologic diseases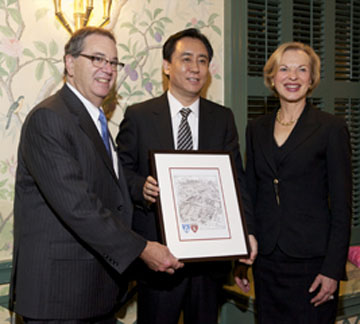 It is now considered to be a common denominator in the genesis, progress, and expression of many human diseases, such as cancer and neurologic, cardiovascular, and metabolic diseases.
Unfortunately, there has not been a collective effort to bring together experts in medicine and science to understand the basis and role of inflammation in multiple diseases—until now.
The new Evergrande Center for Immunologic Diseases at Harvard Medical School and Brigham and Women's Hospital (BWH) hopes to remedy this by creating a vibrant hub of cross-disciplinary research and patient care that joins leading experts focused on studying the role of chronic inflammation in normal health and during disease.
Support for professorships, faculty, research, and educational activities from Evergrande Group, an integrated industry leader based in China, is making this vision a reality.
"Evergrande's support holds the promise of transforming our efforts to understand the role of chronic inflammation in health and human disease," says HMS Dean Jeffrey S. Flier, MD. "The Evergrande Center for Immunologic Diseases creates collaboration between HMS and BWH that will bring together world experts with a shared goal of translating laboratory discoveries into life-saving therapies."
Vijay Kuchroo, PhD, Samuel L. Wasserstrom Professor of Neurology, will serve as the center's director at BWH, and Arlene Sharpe, AB '75, AM '76, PhD '81, MD '82, George Fabyan Professor of Comparative Pathology, will serve as the center's co-director at HMS. Together, Kuchroo and Sharpe will lead the center's basic and translational research programs focused on the role of chronic inflammation in autoimmune, neurologic, and metabolic diseases and the environmental factors that may trigger chronic inflammation. They will partner with the Program in Graduate Education, which coordinates activities and develops new programs to enhance graduate students' engagement in all aspects of biomedical discovery, to implement a scholarly exchange program with Chinese institutions.
"At Brigham and Women's Hospital, we are committed to transforming the future of medicine through life-giving breakthroughs," adds Elizabeth G. Nabel, MD, president of BWH. "I am truly grateful to the Evergrande Group for their visionary leadership in the field of immunologic diseases. We look forward to collaborating with Harvard Medical School on vital new discoveries that will improve the lives of people across the globe."
The center is one of three major University initiatives supported by Evergrande that will catalyze the work at Harvard and will impact people and communities in the United States, China, and throughout the world. Evergrande's support will also help create the Harvard Center for Green Buildings and Cities at the Harvard Graduate School of Design and the Center for Mathematical Sciences and Applications in the Faculty of Arts and Sciences.
Evergrande Group's board chairman, Hui Ka Yan, says, "These three centers will promote top scientific research and development in related fields. I believe in their unlimited potential, which will give impetus to the improvement of the world's academic level and the progress and development of human society."
I Am
Harvard Medicine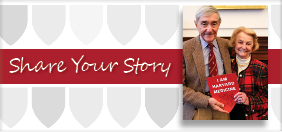 Whatever you are doing and wherever you are working around the globe, YOU are Harvard Medicine.

The Benefactor
Partners in Discovery
Download and read archived issues of our bi-annual publication to honor and acknowledge our most generous friends and supporters.