Spurgeon Fund punctuates legacy of giving back
Spurgeon Fund punctuates legacy of giving back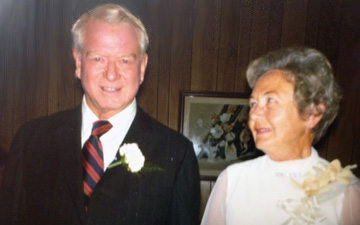 Public service is in the Spurgeon family's genes. The oldest of eight children born to a country physician in rural, southeastern Missouri, Dorsett Spurgeon labored on the family farm while attending the University of Missouri. After transferring to Harvard Medical School, where he graduated in 1929, he completed his residencies and training as a general surgeon, obstetrician, and family physician in Boston and moved to Newton, N.J., to start his practice. Though he never intended to stay long-term, those plans changed when he met and married Mary Dutcher.
Born and raised in Newton, Mary was well-educated and helped her husband manage his highly respected medical practice. They became beloved leaders and pillars of their community, from Dorsett serving as the first chief of surgery and chief of staff at Newton Memorial Hospital and co-founding the United Way in Sussex County, to Mary serving on the city's school board, town council, and being elected its first female mayor.
"Our parents were hard-working, committed to serving others, and devoted to their family and community," says Edward (Ned) Spurgeon, one of the couple's three children. "Their influence by example has impacted our entire family."
That commitment to giving back led the couple to establish an estate plan that, upon their deaths in 1995, created a charitable trust supporting organizations close to their hearts, including Harvard Medical School. When the trust was terminated recently, $201,000 was given to HMS to establish the Dorsett L. Spurgeon and Mary Dutcher Spurgeon Fund, which advances the basic research of a promising postdoctoral fellow or junior faculty member each year.
"Support for extraordinary researchers in the basic sciences is critical," says Ned Spurgeon. "Through this fund, outstanding young researchers are encouraged and supported, and their work helps the broader community, now and in the future, as our parents intended."
Our
Mission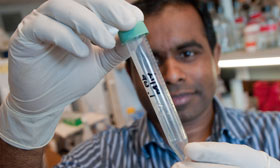 To create and nurture a diverse community
of the best people committed to leadership in alleviating human suffering caused by disease