Leffenfeld Professorship in Otology and Laryngology
Leffenfeld Professorship in Otology and Laryngology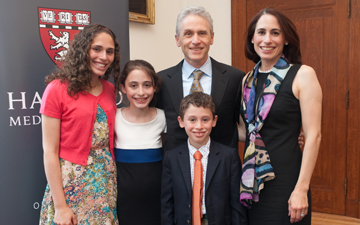 Richard E. Gliklich, MD '87, founder and director of the Clinical Outcomes Research Unit at Massachusetts Eye and Ear Infirmary (MEEI), has been named the inaugural incumbent of the Leffenfeld Professorship in Otology and Laryngology at Harvard Medical School. The professorship was established by the Board of Directors of MEEI and carries the family name of the incumbent's mother.
Gliklich, a dedicated clinician and exceptional researcher, has helped pioneer the use of large, prospective observational studies and registries for evaluating the safety, effectiveness, and quality of care for medical products and services. Among the programs he has helped to develop are registries in cardiovascular disease and stroke for the American Heart Association, which are currently used in more than 2,200 hospitals.
Upon Gliklich's retirement, the professorship will be renamed the Richard and Laurie Gliklich Professorship in Otology and Laryngology, a testament to Gliklich's exemplary service and the esteem in which he is held professionally for his contributions to MEEI's successes.
Our
Mission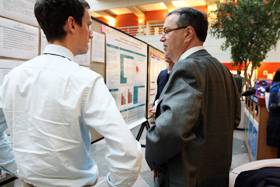 To create and nurture a diverse community
of the best people committed to leadership in
alleviating human suffering caused by disease
Our
Mission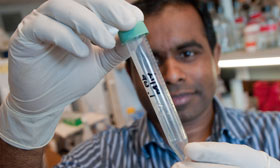 To create and nurture a diverse community
of the best people committed to leadership in alleviating human suffering caused by disease