Harvey W. Cushing Professorship in Neurosurgery
Harvey W. Cushing Professorship in Neurosurgery
E. Antonio Chiocca, MD, PhD, professor of surgery at Harvard Medical School and chair of neurosurgery and co-director of the Institute for Neurosciences at Brigham and Women's Hospital (BWH), has been named the inaugural incumbent of the Harvey W. Cushing Professorship in Neurosurgery at HMS.
Established through the generosity of the Daniel E. Ponton Fund, the professorship honors Harvey W. Cushing, MD 1895, a pioneer in the development and practice of neurosurgery. Cushing spent most of his career at Peter Bent Brigham Hospital, where he was appointed surgeon-in-chief in 1911. He was instrumental in establishing neurosurgery as its own surgical discipline and vastly improved the chance of survival for patients undergoing brain surgery.
The Daniel E. Ponton Fund for the Neurosciences at BWH continues the work Cushing began more than a century ago, improving the lives of patients with neurological diseases. Chiocca's research focuses on malignant gliomas, a deadly type of tumor originating in the central nervous system, and discovering new therapies to treat them.
Our
Mission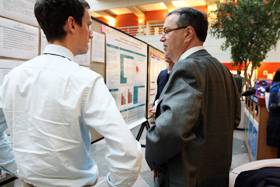 To create and nurture a diverse community
of the best people committed to leadership in
alleviating human suffering caused by disease
Our
Mission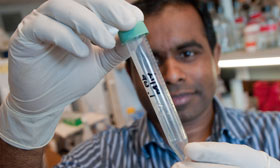 To create and nurture a diverse community
of the best people committed to leadership in alleviating human suffering caused by disease