Edward R. and Anne G. Lefler Professor of Neurobiology
Edward R. and Anne G. Lefler Professor of Neurobiology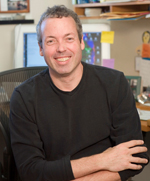 The professorship, established in memory of the late Edward R. and Anne G. Lefler for the study of neurodegenerative disorders and in the hope of providing a cure for Alzheimer's and other diseases of the brain, was previously held by Joseph Martin, MD, PhD, who served as dean of HMS from 1997–2007.
A Howard Hughes Medical Institute investigator, Ginty has worked for more than two decades to unravel the mysteries of peripheral nervous system (PNS) organization and development and neuronal growth factor signaling. His work has revealed a core logic of sensory neuron organization, mechanisms of long-range retrograde neurotrophic factor survival signaling in developing neurons, the control of synapse formation, and axon guidance events that direct
the formation of PNS circuits.
His lab is currently focused on the development, organization, and functions of the peripheral nervous system.
Our
Mission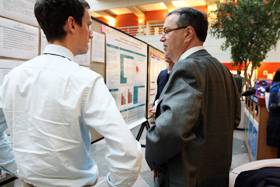 To create and nurture a diverse community
of the best people committed to leadership in
alleviating human suffering caused by disease