Hospice of the Valley invests in policy solutions
Hospice of the Valley invests in policy solutions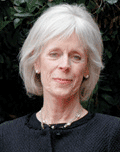 As the largest non-profit hospice in the nation, Hospice of the Valley (HOV) is known for bringing comfort, dignity, and tranquility to patients in the Phoenix, Ariz., area. HOV is equally devoted to transforming end-of-life care on a broader scale and recently committed $350,000 to create the Hospice of the Valley Fund for Improving Health Care Markets at HMS.
"We've made a decision to invest in experts who can develop and implement global solutions to important health care issues," explains HOV Executive Director Susan Levine.
The fund supports faculty members in the Department of Health Care Policy, such as David Stevenson, PhD, an associate professor of health policy who is investigating how different market characteristics and new reforms will affect access and quality of care that Medicare beneficiaries receive at the end of life.
Stevenson says, "Like the health care system as a whole, end-of-life care in the U.S. is currently at a crossroads. HOV's gift facilitates worldclass research, helps build a foundation that the department needs to carry out its work, and leverages other important projects that will shape the direction of health care in this country."
As a member of HMS's Health Care Policy Advisory Council, Levine couldn't agree more. "I've witnessed firsthand the expertise of the people around the table at Harvard—their intelligent idealism will ultimately lead to a better system for everyone," she says.
Our
Mission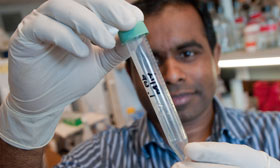 To create and nurture a diverse community
of the best people committed to leadership in alleviating human suffering caused by disease