Corporations and Foundations
Corporations and Foundations
$5,000,000+
Anonymous
Fondation Bertarelli
Virginia and D.K. Ludwig Fund for Cancer Research
$2,000,000 - $4,999,999
Anonymous
Warren Alpert Foundation
Commonwealth Fund
Arthur L. Irving Family Foundation
Janssen Global Services, LLC.
The Pershing Square Foundation
$1,000,000 - $1,999,999
Anonymous
Biomedical Science Career Program
Leona M. and Harry B. Helmsley Charitable Trust
The JPB Foundation
Juvenile Diabetes Research Foundation International
Rett Syndrome Research Trust
$500,000 - $999,999
Biogen Idec Foundation Inc.
Breast Cancer Research Foundation
Jane Coffin Childs Memorial Fund for Medical Research
Damon Runyon Cancer Research Foundation
Howard Hughes Medical Institute
Robert Wood Johnson Foundation
Nancy Lurie Marks Family Foundation
Jeffrey Modell Foundation, Inc.
Simons Foundation
$100,000 - $499,999
Anonymous
Adelson Medical Research Foundation
Aetna Foundation, Inc.
Rita Allen Foundation
ALS Therapy Alliance, Inc. (ATA)
American Cancer Society Inc
American College of Cardiology
American Heart Association, Inc.
amFAR, The Foundation for AIDS Research
Angelman Syndrome Foundation, Inc.
Laura and John Arnold Foundation
A. W. Baldwin Charitable Foundation, Inc.
Biogen Idec, Inc.
Breast Cancer Alliance
Burroughs Wellcome Fund
Cancer Research Institute, Inc.
Cystic Fibrosis Foundation
Doris Duke Charitable Foundation
The Ellison Foundation
Ellison Medical Foundation
Entertainment Industry Foundation
Foundation Fighting Blindness, Inc.
The Bill & Melinda Gates Foundation
The Helen Hay Whitney Foundation
Human Frontier Science Program
International AIDS Vaccine Initiative, Inc.
Charles A. King Trust
Susan G. Komen Foundation
Leukemia Society of America, Inc.
Life Sciences Research Foundation
Josiah Macy, Jr. Foundation
Manton Foundation
G. Harold & Leila Y. Mathers Charitable Foundation
The James S. McDonnell Foundation
Muscular Dystrophy Association, Inc.
National Board of Medical Examiners
The New York Stem Cell Foundation
Pharmaceutical Research and Manufacturers
Rainwater, Inc.
Red Sox Foundation
ResMed Corp.
Searle Scholars Program
Alfred P. Sloan Foundation
Richard and Susan Smith Family Foundation
Technicolor SA
Whitehall Foundation, Inc.
Louis E. Wolfson Foundation
$50,000 - $99,999
American Association for Cancer Research
American Diabetes Association
American SIDS Institute
Naomi Berrie Diabetes Center
Brain & Behavior Research Foundation
BrightFocus Foundation
Children's Tumor Foundation
Crohn's and Colitis Foundation of America
Danser Family Trust
Fanconi Anemia Research Fund, Inc.
Francis Family Foundation
Karin Grunebaum Cancer Research Foundation
Institut Pasteur for Biomedical Research
LAM Foundation
Ludcke Foundation
Edward Mallinckrodt, Jr. Foundation
McKnight Endowment Fund for Neuroscience
Multiple Myeloma Research Foundation
National Institute for Health Care Mgmt & Education Foundation
National Multiple Sclerosis Society
National Philanthropic Trust
Nikon Instruments, Inc.
The Peabody Foundation, Inc.
The Rockefeller Foundation
Albert J. Ryan Foundation
Alexander & Margaret Stewart Trust
Tuberous Sclerosis Alliance
Whitney Unitrust FBO Mercy Barnes Whitney Moore
$25,000 - $49,999
American Pain Society
Arthritis National Research Foundation
Charlotte C. Campbell Charitable Remainder Unitrust
Covidien
Cure Tay-Sachs Foundation
Diamond Blackfan Anemia Foundation, Inc.
Barbara Rau Evans Trust
Charles E. W. Grinnell Trust
Harold Grinspoon Charitable Foundation
HCP, Inc.
Hearing Health Foundation
Keryx Biopharmaceuticals, Inc.
Link Foundation
Massachusetts Medical Society & Alliance Charitable Foundation
Mayday Fund
Margaret T. Morris Foundation
National Student Leadership Foundation
Nellie Mae Education Foundation
Parkinson's Disease Foundation
Pfizer, Inc.
ShanghaiBio Corporation
Sunrise Senior Living
Ventas Charitable Foundation
Helen Canham Zanger Family Trust
$10,000 - $24,999
Frank W. and Carl S. Adams Memorial Fund
American Federation For Aging Research
George Beckerman Charitable Remainder Unitrust
The Boston Foundation
Boston Scientific Foundation
Bristol-Myers Squibb Foundation
Jane B. Cook 1983 Charitable Lead Trust
The Charles A. Dana Foundation
J. Robert Gladden Society
Arnold P. Gold Foundation
International Society for Autism Research
Johnson & Johnson
LnCBio Inc.
Leon Lowenstein Foundation, Inc.
Mead Johnson & Company
MedImmune Limited
Jessie Gwendolen Morse Trust
Novartis NIBR
Partner University Fund
Schlumberger Technology Corporation
Seth Sprague Educational and Charitable Foundation
J.T. Tai and Company Foundation, Incorporated
TJX Foundation
United Mitochondrial Disease Foundation
United Negro College Fund, Inc.
Weil Foundation
Wolpoff Family Foundation, Inc.
$5,000 - $9,999
ADEAGies Foundation
Alex's Team Foundation
The Birch Point Fund
Blum-Kovler Foundation
Elmcroft Senior Living
Grace J. Fippinger Foundation, Inc.
Ida P. Rolf Research Foundation
JESY Foundation
The Lalor Foundation
The Merck Company Foundation
National Collegiate Inventors & Innovators Alliance
Regeneron Pharmaceuticals, Inc.
ResMed Foundation
RX Foundation
Vanda Pharmaceuticals
$2,000 - $4,999
Anonymous
Cell Signaling Technology, Inc.
Genentech, Inc.
Hearing the Ovarian Cancer Whisper
Rodger L. and Gloria F. Daniels Charitable Foundation
The SCAN Foundation
Yvonne Cappeller Trust
$1,000 - $1,999
Charles and Sara Goldberg Charitable Lead Trust
Klingenstein Third Generation Foundation
New York Academy of Medicine
Charles Tawney, Jr. Charitable Remainder
Irving & Edyth S. Usen Family Charitable Foundation
To our alumni, friends, and supporters
We make every attempt to correctly record and acknowledge your gift to Harvard Medical School. These lists includes gifts and pledges received in fiscal year 2014 (July 1, 2013, through June 30, 2014). Please alert us to any errors by contacting Matthew Durno, senior director of donor relations, at (617) 384-8634 or by email at matthew_durno@hms.harvard.edu.
Our
Mission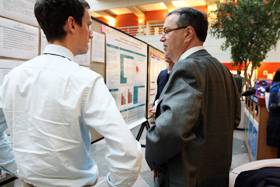 To create and nurture a diverse community
of the best people committed to leadership in
alleviating