Corporations and Foundations
Corporations and Foundations
$5,000,000+
The Warren Alpert Foundation
Laura and John Arnold Foundation
$2,000,000 - $4,999,999
Anonymous (2)
Fondation Bertarelli
Leon Black Family Foundation
Foundation for Advancing Alcohol Responsibility
Steven C. and Carmella R. Kletjian Foundation, Inc.
Tomasch Trust
$1,000,000 - $1,999,999
Anonymous
Burroughs Wellcome Fund
The Commonwealth Fund
G. Harold & Leila Y. Mathers Charitable Foundation
The Rick and Nancy Moskovitz Foundation
Simons Foundation
$500,000 - $999,999
Aetna Foundation, Inc.
American Cancer Society, Inc.
Comprehensive Health Services, Inc.
Damon Runyon Cancer Research Foundation
Howard Hughes Medical Institute
Janssen Global Services, LLC.
The JPB Foundation
Landry Family Charitable Foundation
Jeffrey Modell Foundation, Inc.
National Multiple Sclerosis Society
Martin R. Prince Charitable Foundation
Rett Syndrome Research Trust
Susan G. Komen Foundation
$100,000 - $499,999
Anonymous (2)
A. W. Baldwin Charitable Foundation, Inc.
Adelson Medical Research Foundation
Rita Allen Foundation
American College of Cardiology
American Diabetes Association
American Heart Association, Inc.
Biogen Foundation
Biogen, Inc.
Biomedical Science Career Program
Breast Cancer Research Foundation
Cancer Research Institute, Inc.
Caudalie Foundation
Jane Coffin Childs Memorial Fund for Medical Research
The Coca-Cola Company
Council on Library and Information Resources
Crohn's and Colitis Foundation of America
Cystic Fibrosis Foundation
The Ellison Foundation
Ellison Medical Foundation
Entertainment Industry Foundation
Foundation Fighting Blindness, Inc.
Human Frontier Science Program
Robert Wood Johnson Foundation
Juvenile Diabetes Research Foundation International
Charles A. King Trust
The Esther A. & Joseph Klingenstein Fund, Inc.
LAM Foundation
Leukemia Society of America, Inc.
Life Sciences Research Foundation
Leon Lowenstein Foundation, Inc.
Ludcke Foundation
Ludwig Family Foundation, Inc.
Edward Mallinckrodt, Jr. Foundation
Nancy Lurie Marks Family Foundation
The James S. McDonnell Foundation
The Morningside Foundation
National Psoriasis Foundation
New York Stem Cell Foundation, Inc.
Rainwater Inc
ResMed Inc.
Searle Scholars Program
Pamela M. Smith Trust
Surface Oncology, Inc.
Symbiotix Biotherapies Inc.
TriNetX, Inc.
Vallee Foundation
The Helen Hay Whitney Foundation
Louis E. Wolfson Foundation
$50,000 - $99,999
Anonymous
Breast Cancer Alliance
BrightFocus Foundation
Glenn Foundation for Medical Research
Charles E. W. Grinnell Trust
Leona M. and Harry B. Helmsley Charitable Trust
National Board of Medical Examiners
Nikon Instruments, Inc.
The Peabody Foundation, Inc.
Pfizer Inc
Pharmaceutical Research and Manufacturing of America
The Rockefeller Foundation
Albert J. Ryan Foundation
Takeda Pharmaceuticals U.S.A., Inc.
University of Utah
Whitehall Foundation, Inc.
$25,000 - $49,999
Anonymous
American Association for Cancer Research
AstraZeneca Pharmaceuticals LP
Harold Brown and Norma C. Brown Trust
Children's Tumor Foundation
Hilda and Preston Davis Foundation
Doctor Thomas Lee & Betty Duncan Trust
Elsevier Inc.
Fanconi Anemia Research Fund, Inc.
LexisNexis Risk Solutions, Inc.
Multiple Myeloma Research Foundation
Muscular Dystrophy Association, Inc.
Nektar Therapeutic Systems
Nellie Mae Education Foundation
Nordblom Family Foundation
Novartis NIBR
Richard and Susan Smith Family Foundation
$10,000 - $24,999
Frank W. and Carl S. Adams Memorial Fund
amFAR, The Foundation for AIDS Research
Athenahealth, Inc.
Atria Senior Living, Inc.
Brain & Behavior Research Foundation
Brookdale Senior Living
Cure Tay-Sachs Foundation
The Charles A. Dana Foundation
J. Robert Gladden Society
Long Now Foundation
Mead Johnson Nutrition
Margaret T. Morris Foundation
Jessie Gwendolen Morse Trust
Parkinson's Disease Foundation
Partner University Fund
Christopher Reeve Paralysis Foundation
Ida P. Rolf Research Foundation
Schlumberger Technology Corporation
Sigma-Aldrich Corp
J.T. Tai and Company Foundation, Incorporated
United Mitochondrial Disease Foundation
US China SciTech Education Promotion Association, Inc.
Weil Foundation
$5,000 - $9,999
Blue Cross Blue Shield of Massachusetts Foundation
Charles River Laboratories
Jane B. Cook 1983 Charitable Lead Trust
Cubist Pharmaceuticals Inc
Elmcroft Senior Living
Grace J. Fippinger Foundation, Inc.
Jacobson Family Foundation Trust
JESY Foundation
Merck & Co. Inc.
Seth Sprague Educational and Charitable Foundation
TargetCancer, Inc.
Tuberous Sclerosis Alliance
VentureWell
$2,000 - $4,999
Brain Research Foundation
Yvonne Cappeller Trust
Rodger L. and Gloria F. Daniels Charitable Foundation
Genentech, Inc.
Melanoma Research Foundation
New England Biolabs Inc
Red Sox Foundation
$1,000 - $1,999
Charles and Sara Goldberg Charitable Lead Trust
Rapid Micro Biosystems
To our alumni, friends, and supporters
We make every attempt to correctly record and acknowledge your gift to Harvard Medical School. These lists includes gifts and pledges received in fiscal year 2015 (July 1, 2014, through June 30, 2015). Please alert us to any errors by contacting Christina Cowell, assistant director of donor relations, at (617) 384-8476 or by email at christina_cowell@hms.harvard.edu.
Our
Mission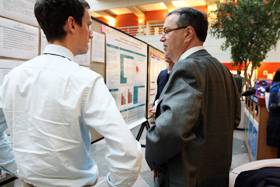 To create and nurture a diverse community
of the best people committed to leadership in
alleviating