$12 million gift transforms Harvard NeuroDiscovery Center
$12 million gift transforms Harvard NeuroDiscovery Center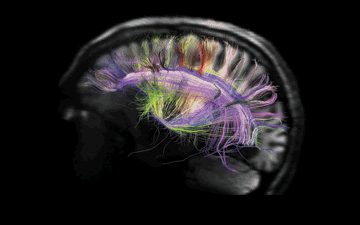 The nervous system is phenomenally complex. Ask the heads of the Harvard NeuroDiscovery Center—Director Adrian Ivinson, PhD, and Co-chairs Michael Greenberg, PhD, and Dennis Selkoe, MD—and they'll acknowledge that the neurobiological research race is more of a marathon than a sprint. But there exists a palpable excitement among them and throughout the field. Not only do scientists know more about the human nervous system than ever before, but their potential for progress stretches far beyond the community's cumulative knowledge.
"It is the revolutionary new tools at our disposal, the realization that cross-disciplinary collaboration is more powerful than we had ever imagined, and the innovation and energy of our local neuroscience community that give us hope," says Ivinson.
That feeling of optimism has been bolstered recently by a $12 million anonymous gift that builds upon the successes achieved since the center's inception in 2001 and applies them to a new and even more collaborative model, one that holds enormous promise in achieving tangible, life-changing results.
"The Harvard NeuroDiscovery Center directs its energy and resources toward a better understanding of nervous system development, function, and dysfunction, and then leverages that understanding to explore and test new treatments for patients and new preventive approaches for those at risk of disease," explains Ivinson. "This generous gift makes possible the transfer of basic neurobiology discoveries to translational programs and finally to patients, which is the all-important light at the end of the tunnel."
Accelerating Progress
When it comes to tackling conditions and diseases of this magnitude, from Alzheimer's and Parkinson's to autism, multiple sclerosis, dementia, and schizophrenia, collaboration is key. With that in mind, Harvard Medical School Dean Jeffrey S. Flier, MD, catalyzed a discussion in 2011 that challenged the NeuroDiscovery Center team to imagine how it could be even more effective in convening neurobiologists across the broader HMS community.
What emerged was an acute understanding that the best path toward developing effective new therapies and cures was to build a stronger bridge between the basic and the translational neuroscience communities. This new gift will make that critical link a reality.
"Most translational programs grow out of basic neuroscience," explains Selkoe, the Vincent and Stella Coates Professor of Neurologic Diseases at HMS and co-director of the Center for Neurologic Diseases at Brigham and Women's Hospital. "Integrating our basic neuroscience faculty into the NeuroDiscovery community strengthens our approach to neurological diseases and helps us overcome the complex problems they present."
While some areas of neurobiology research are still best tackled by relatively small, single-lab groups, others require a range of skills and approaches that must be compiled from parts distributed across many institutions.
"This new support gives us the freedom to assess each individual research challenge and assemble the optimum support, skills, and resources to meet the challenge," says Greenberg, the Nathan Marsh Pusey Professor of Neurobiology and chair of the Department of Neurobiology at HMS. "The combination of our incredible investigators, the resources and skills that we can now put at their disposal, and an administrative structure that allows us to rapidly adapt and reshape our programs depending on the changing needs of our community mean that nothing is beyond our reach."
Our
Mission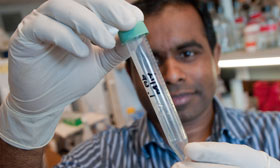 To create and nurture a diverse community
of the best people committed to leadership in alleviating human suffering caused by disease