Fondation Bertarelli
Fondation Bertarelli advances translational research with international partnership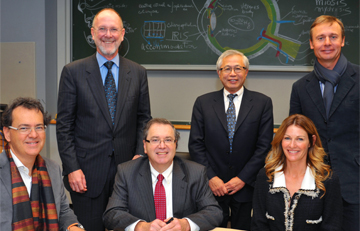 In 2010, the Fondation launched the Bertarelli Program in Translational Neuroscience and Neuroengineering to fund research grants for innovative translational medicine. The new program forged a partnership between HMS and École Polytechnique Fédérale de Lausanne (EPFL), the premier bioengineering institution in Switzerland. Under the program, teams of researchers from each organization work together on projects geared toward finding solutions for people suffering some kind of sensory loss. Employing novel technologies such as gene therapy, flexible electronics, optical imaging, and human-machine interfaces, research teams are exploring innovative ways to repair spinal injuries and hearing loss, among other sensory disorders.
"There have been huge advances in our basic understanding of the brain and the senses, but they have not been applied to neurological problems as quickly as we would like," says David Corey, PhD, Director of the Bertarelli Program at HMS. "This unique program will combine research advances in neuroscience with the special technologies and strategies of engineers to speed new treatments to the clinic."
In October 2011, the six inaugural projects from this new collaboration were presented at a symposium at Harvard Medical School. This annual event will alternate between HMS and EPFL, giving team members a good opportunity to visit one another's labs and countries.
"It is very exciting for our family and me to see our vision come to fruition," says Ernesto. "This partnership brings together two great institutions to conduct groundbreaking work that will have an enormous impact on people's lives. We are looking forward to seeing what we trust will be tremendous results."
Our
Mission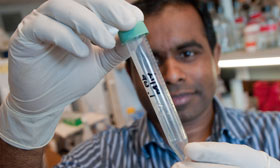 To create and nurture a diverse community
of the best people committed to leadership in alleviating human suffering caused by disease