Events and Announcements
Upcoming Events, Announcements, and Core Highlights
-APPLIED INFORMATICS FOR POSTDOCS-
Genome analysis using UCSC & Ensembl browsers
When: Tuesday, May 26, 2015 | 10:00am-12:00pm & 2:00-4:00pm
Where: L2-025, Countway Library
Navigating and Using NCBI BLAST & Gene Expression Omnibus
When: Thursday, June 4, 2015 | 10:00am-12:00pm & 1:00-3:00pm
Where: L2-025, Countway Library
PubMed: Effectively Searching Biomedical Literature
When: Tuesday, June 9, 2015 | 10:00am-12:00pm & 1:00-3:00pm
Where: L2-025, Countway Library
Find out more about the Applied Informatics series HERE.
 
-UPCOMING NANOCOURSE-
Public Health 101 - Metabolomics: an exciting and novel approach for the exploration of human nutrition, health and disease 
When: Wednesday, June 10, 2105 | 1:30-4:00pm
Where: FXB G12 (Harvard Chan School of Public Health)
Find out more about Nanocourses HERE.
 
-IMAGING LUNCHTIME SEMINAR SERIES-
Poster Making for Large Format Printers
When: Thursday, May 28, 2015 | 12:00-1:00pm
Where: Goldenson 229
Find out more RIS courses here.
 
-ANNOUNCEMENT-
Schedule an information session with the NEW HSPH Bioinformatics Core.
There is a new bioinformatics core available to researchers at HMS. In an effort to provide bioinformatics analysis services and training to the HMS Community, the HMS Tools and Technology Program has provided additional support and resources to the HSPH Bioinformatics Core (HBC).
HBC Information Sessions: HBC can deliver presentations at departmental meetings or lab meetings. The presentation would be 10-15 minutes and would provide a brief overview of the core and what kind of support they provide.
If you are interested in scheduling an information session or would like to learn more please contact Meeta Mistry, Bioinformatics Analyst at: mmistry@hsph.harvard.edu
 
-NEW CORE-
The Thermo Fisher Scientific Center for Multiplexed Proteomics at Harvard Medical School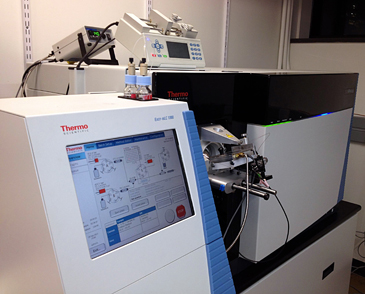 The new Thermo Fisher Scientific Center at Harvard Medical School offers proteome-wide protein expression profiling. The Center uses recently-introduced high resolution mass spectrometers (Orbitrap Fusion Tribrid) and isobaric tandem mass tags (TMT) to quantify protein expression from cells or tissues. Currently the tandem mass tag technology allows for the analysis of 6-10 samples within a single experiment.  For example, protein expression in a cancer cell line can be profiled after nine drug treatments and compared to an untreated sample across >6,000 proteins.  The services are provided to the HMS community as well as external users.
Please visit the website at http://tcmp.hms.harvard.edu for more information and details on submitting samples.
 
-NEW CORE-
The Longwood Medical Area CyTOF Core Facility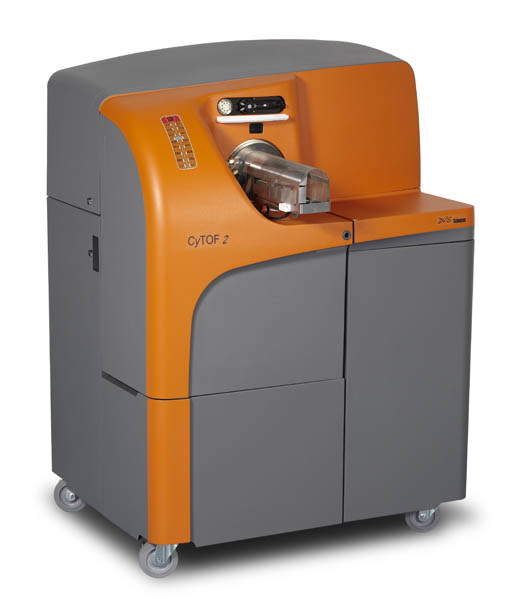 The Longwood Medial Area (LMA) CyTOF Core Facility uses innovative technology available to the Harvard Medical School Community that integrates Mass Spectrometry with Flow Cytometry.
The heart of the facility is a CyTOF®2 Mass Cytometer (pictured above) that is capable of analyzing, at the single cell level, up to 40 markers simultaneously with minimal signal overlap. The facility has both a dedicated operator and a data analyst who assist investigators as they design assays, process samples, and analyze the high dimensional data produced by the CyTOF.
Visit the Core's website for more infortmation and to access the facility.
 
-NEW CORE-
The IVIS (In-Vivo Imaging System) Lumina II mouse imager
The HMS Mouse Imaging Core provides access for researchers to in-vivo mouse imaging for endpoint and longitudinal studies using either luminescent or fluorescent reporters in an Animal Biosafety Level 2 environment.   Staff from the ICCB-Longwood Screening Facility oversee the IVIS (In-Vivo Imaging System) Lumina II mouse imager and its use, while the IVIS room is operated and maintained by the HCCM (Harvard Center for Comparative Medicine).  Staff members provide access and training for the imager and data analysis computers, while the HCCM oversees all room and animal operations including facility access, safety training and orientation, animal transfers and husbandry, and protocol approval.
See the ICCB website for more details and contact information.
Past Events
High-throuput chemical and RNAi screening
This symposium featured a number of brief talks outlining high-throughput screening technologies and resources available throughout the Harvard community.
Find out more HERE.
 
---
HMS Core Facilities Talk and Poster Session
The TnT Committee hosted a poster session and a series of talks to highlight the services, facilities and shared equipment available to researchers on the Quad.
Find out more HERE.