Talks@12
Talks@12
HMS staff, faculty and students are invited to attend these lunch-time talks, which are designed to appeal to everyone. Please note that videos from the talks are located on eCommons so you will need to log in with your HUID and password.
For more information, please contact: communications@hms.harvard.edu.
Most Recent:
Tuesday, November 5
A Little Thanks Go a Long Way
The Season of Giving officially launches with this special Talk@12 hosted by the Harvard Longwood Campus (HSPH, HSDM and HMS).
What makes us feel grateful? In this talk, Francesca Gino will discuss the science behind the powerful effects of gratitude.
Francesca Gino, PhD
Associate Professor of Business Administration in the Negotiation, Organizations & Markets Unit, Harvard Business School
This noontime lecture will be followed by an opportunity to express appreciation to a co-worker, manager or an employee you manage by participating in a thank-you card writing event in the Courtyard Café, as well as other locations at the Landmark Center and the New England Primate Research Center, and at HSDM and HSPH. Please find comprehensive event details, including the locations of all thank-you card stations, on the Season of Giving website: http://hms.harvard.edu/content/season-of-giving.
Previous:
Our
Mission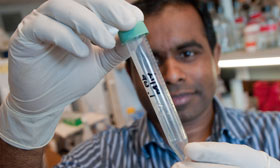 To create and nurture a diverse community
of the best people committed to leadership in alleviating human suffering caused by disease
@HMS
Editorial Staff
Editor: Valerie Wencis
Assistant Editor: Katie DuBoff
Contributors: Shannon Patterson, Caitlin Portrie, Rob Dickson, Mark Avery, Linda Miklas, Tania Rodriguez, Susan Vomacka, Kasha Patel