Discrimination
DISCRIMINATION is different treatment due to race, color, religion, age, sex, sexual orientation, gender identity, disability, national or ethnic origin, veteran status, political beliefs unrelated to job or course of study.
Harvard's NON-DISCRIMINATION policy is as follows:
It is the strong and consistent policy of Harvard Medical School, Harvard School of Dental Medicine, and Harvard School of Public Health to treat all community members with respect, to provide an environment conducive to learning and working, and to ensure equal access to rights, privileges and opportunities without regard to race, color, sex, sexual orientation, gender identity, religion, age, national or ethnic origin, political beliefs, veteran status or disability. Harassment on the basis of these characteristics is inconsistent with the above principles and violates obligations of non-discrimination imposed by imposed by law and Harvard policy.
Harvard University's policy is to make decisions concerning applicants, students, faculty and staff on the basis of the individual's qualifications to contribute to Harvard's educational objectives and institutional needs. The principle of not discriminating against individuals on the basis of race, color, sex, sexual orientation, gender identity, religion, age, national or ethnic origin, political beliefs, veteran status, or disability unrelated to job or course of study requirements is consistent with the purposes of a university and with the law. Harvard expects those with whom it interacts from other communities outside of the university to comply with all applicable anti-discrimination laws.
All three schools value and are committed to diversity of views and to principles of free inquiry and expression. All members of the HMS/HSDM, HSPH communities have the right to hold, vigorously defend, and promote their opinions. Respect for this right requires that community members accept a diversity of expression, even that with which they may not agree. There are, however, obligations of civility and respect for others that underlie rational discourse. Racial, sexual, and intense personal harassment not only show grave disrespect for the dignity of others, but also prevent rational discourse. Behavior evidently intended to dishonor such characteristics as race, gender, national origin or ethnic group, religious belief, or sexual orientation is contrary to the pursuit of inquiry and education, and may be discriminatory harassment in violation of Harvard policy and the law. Such grave disrespect for the dignity of others may be addressed and sanctioned under existing procedures for misconduct by faculty, staff, and students.
Insensitivity, Ignorance or Misunderstandings That Are Experienced As Discrimination
In a multicultural environment, effective communication takes diligent effort. It is necessary for the speaker to take additional time to explain what motivates his or her statements and actions, rather than simply relying on assumptions. It is also necessary for the listener to affirm what he or she understands or question the meaning of a concerning statement. In the absence of clear communication, an escalating dynamic that invites confusion and deeper misunderstandings can develop, and ultimately lead to mistrust and serious conflict.
Stronger communication skills, along with increased knowledge and understanding of ethnic, racial, and cultural issues will not necessarily solve discrimination that exists along these lines. Nevertheless, a collective effort to better understand the richness of Harvard's diverse community through more effective communication will serve to decrease incidents that are perceived as discriminatory when no such intention exists.
Barriers to Responding
People experiencing or witnessing, discrimination can be distracted from their learning and their ability to work effectively. Students and trainees are dependent on the people who train them, and employees rely on their supervisors for their livelihood. This dependence creates a tension between taking the risk to challenge unacceptable behavior, even in a friendly and constructive manner, and choosing to remain silent. Our silence can appear as approval or acceptance of mean-spirited comments or inappropriate actions. When observers, who are of equal or higher status, choose to ignore disrespect, it is little wonder that those less powerful choose to remain silent. Yet, people who fail to speak up report feeling frustrated and disappointed with themselves, as well as the situation.
If you experience or witness actions that you perceive as discriminatory, document the event (if only for your own records) and tell someone.
There are places for HMS/HSDM, HSPH students, trainees, faculty and staff to go to discuss their experiences as they process what has happened and decide what do to. There are formal and informal complaint mechanisms designed to address concerns. These approaches make every effort to minimize retaliatory consequences and to prevent further mistreatment.
Some places to get help
HMS/HSDM/HSPH Ombudsperson
(617) 432-4040 (confidential line) or (617) 432-4041 (office line)
A professionally trained Ombudsperson is available to assist in the informal resolution of concerns or complaints of discrimination, harassment, unprofessional relationships and abuse of authority, or other conflicts between members of the HMS/HSDM, HSPH community. The Ombuds can also provide information about formal complaint processes. The role of the Ombudsperson is to provide assistance in a neutral capacity and not to act as an advocate for any individual or point of view.
Officers of Harvard Medical School, School of Dental Medicine, and School of Public Health
Concerns, problems, questions, and complaints may be discussed with anyone in a supervisory position within the HMS/HSDM, HSPH community including a faculty member, instructor, tutor, lab director, residency training director, student affairs personnel, Society Master, division chief, department head, or dean. The assistance provided may include counseling, coaching, or direction to other HMS/HSDM, HSPH resources or processes.
HMS Office for Diversity Inclusion and Community Partnership
http://www.hms.harvard.edu/dcp/
(617) 432-2413
The Office for Diversity Inclusion and Community Partnership (DCP) at Harvard Medical School was created to promote increased recruitment, retention and advancement of underrepresented minority faculty at Harvard Medical School, and to oversee all diversity activities involving Harvard Medical School faculty, trainees, students and staff. The Office seeks to preserve the Harvard tradition of excellence in medicine and science by amplifying the search for, and support of, well-trained faculty, while creating a cadré of medical professionals reflecting the larger community that we serve. In addition, the Office coordinates the School's many and varied interactions with community groups and organizations.
Office of Recruitment & Multicultural Affairs
Harvard Medical School
Multicultural Affairs »
(617) 432-2159
The Office of Recruitment and Multicultural Affairs (ORMA) recruits and provides supportive services to individuals from groups underrepresented in medicine and dentistry and promotes diversity within the Medical School. ORMA oversees academic and social support activities for underrepresented students and for the entire student body, particularly through the activities of the Inter-Society Multicultural Fellows Committee. Its staff is available for personal as well as academic counseling.
HMS/HSDM Office of Postdoctoral Fellows
Harvard Medical School
http://postdoc.hms.harvard.edu/
(617) 432-6735
The HMS/HSDM Office for Postdoctoral Fellows (OPF) works to enhance the development and experience of the postdoctoral community. By supplementing the training received in the laboratory with career development guidance and ancillary research skills instruction, the office seeks to maintain the institutional reputation of recruiting and training the best biomedical researchers and scientific leaders of tomorrow.
Offices of Human Resources
HMS (617) 432-2035
HSDM (617) 432-5913
HSPH (617) 432-0979
Human Resources offices at the hospitals
Clerical and Technical Workers Union
http://www.huctw.org
(617) 661-8289
Resources outside the University
Equal Employment Opportunity Commission
http://www.eeoc.gov
(617) 565-3200
Massachusetts Commission Against Discrimination
http://www.mass.gov/mcad/
(617) 727-3990
Ombuds
Office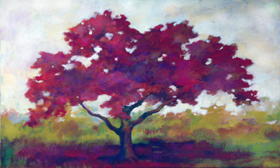 Harvard Medical School
Harvard School of Dental Medicine
Harvard T.H. Chan School of Public Health
164 Longwood Avenue, 1st Floor, Boston, MA 02115
617-432-4040 (Ombuds)
617-432-4041 (Office)
617-432-0586 (Confidential Fax)