9.06 Reproductive Health
9.06 Reproductive Health
Harvard Medical School is committed to providing as safe an environment as possible for all students. Students with specific concerns about reproductive health may wish to contact the Safety Officer in the hospital to which they are currently assigned.
Additionally, if a student will be working with or around radioactive materials, Harvard's Radiation Protection Office (46 Blackstone St., Cambridge, 617-496-3797 or 24-hour emergency number, 617-495-5560) can provide confidential consultation and can enroll the student in the declared pregnant program.
For information about the reproductive risks of working with biological, chemical, and physical agents other than radiation in laboratory and/or clinical settings, the Associate Director of Laboratory Safety Programs, under the University's safety office, is also available at 617-496-4746 for individual consultation with any interested male or female student. Information is also available from the Harvard Environmental Health and Safety website or by calling 617-432-2762 M – F or 617-432-1901 during non-business hours.
Medical students involved in clinical rotations who wish to pump breast milk should contact the lactation consultant at the hospital to which they are assigned. Following are hospital-based consultants as of June 2014:
Beth Israel Deaconess Medical Center: 617-667-5765

Call and ask for a callback from the lactation consultant on duty that day.

Brigham & Women's Hospital: 617-726-6976
Children's Hospital Boston: 617-355-0005

Leave a voice mail message if no one answers.

Massachusetts General Hospital: 617-726-6976
Cambridge Hospital: 617-665-1374
Harvard Medical School and Harvard School of Dental Medicine have private and comfortable Breastfeeding Rooms in the Longwood area. The rooms are equipped with Medela "Lactina Select" pumps. These rooms are also equipped to provide information about using the pumps, where to purchase necessary personal accessories, books and pamphlets about breastfeeding, and contact numbers for professional lactation consultants who can provide problem solving and education.
Breastfeeding rooms (Mother's Rooms) are located at:
TMEC (HMS), Room 444, 260 Longwood Avenue, HMS
Kresge Building (HSPH), Ground Level Women's Lounge, Room G11A, HSPH, 677 Huntington Avenue
Harvard Institutes of Medicine, Room 1C4, 4 Blackfan Circle
Department of Genetics, New Research Building (HMS), Room 229, 77 Avenue Louis Pasteur
HMS,  Armenise Building, Room 130, 210 Longwood Avenue
HSDM, Room 110B, Lower Level, 188 Longwood Avenue
HSPH/HMS, Room 043A, 3rd Floor East, Landmark Center, 401 Park Drive
HSPH, Room G01, FXB Building, 651 Huntington Avenue
HSPH, 3rd Floor, 90 Smith Street
Dept. of Global Health and Social Medicine (HMS), Room 104, 641 Huntington Avenue
Gordon Hall, Room G002, 25 Shattuck Street
Please see www.hms.harvard.edu/humanresources/worklife-harvard-longwood/mothers-rooms for more detailed information.
Our
Mission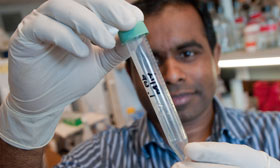 To create and nurture a diverse community of the best people committed to leadership in alleviating human suffering caused by disease